Body of hero Russian Su-25 pilot retrieved from Syria & returned to Russia — MoD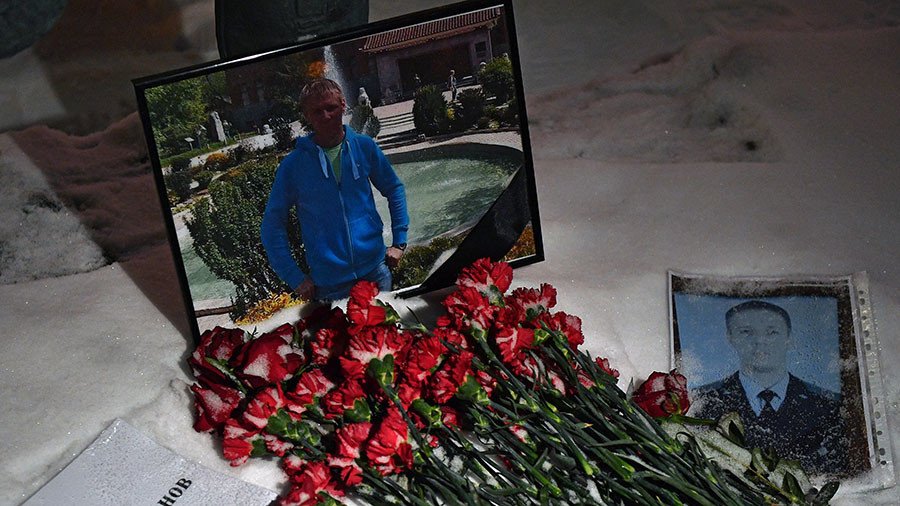 The body of Major Filipov, the Su-25 pilot shot down in Syria who then blew himself up with a grenade rather than be killed by militants, has been recovered and returned to Russia, the Defense Ministry said.
"Russian military intelligence, in cooperation with its Turkish colleagues, has returned to Russia the body of pilot Major Roman Filipov, who heroically died in Syria on February 3," the Ministry said.
Filipov's military funeral is to take place in his hometown of Voronezh on February 8, in keeping with his family's wishes, the Ministry added.
The Su-25 attack jet piloted by Filipov was downed by militants over the Syrian province of Idlib on Saturday during a routine flight. The plane was likely hit by a heat-seeking missile fired by a man-portable air defense system (MANPAD). The exact type of munition used is still unknown, as the crash site remains under the control of militants. The ministry says that the Al-Nusra Front terrorist group, also known as Tahrir Al-Sham, controls the area.
Major Filipov stayed airborne long enough to report the hit to his command and then had to eject, landing in militant-held territory. Terrorists promptly rushed towards the pilot, who engaged them in a fire fight. Gravely wounded and surrounded, Filipov detonated a hand grenade, shouting "This is for the boys!" according to a video alleged to show his final moments.
READ MORE: 'This is for the boys!' Video allegedly shows Su-25 pilot's last stand with grenade explosion
The 34-year-old was posthumously awarded the 'Hero of Russia' medal, the country's highest accolade. He is reportedly survived by his wife and 4-year-old daughter.
You can share this story on social media: