Missile interception test in China as regional military standoff builds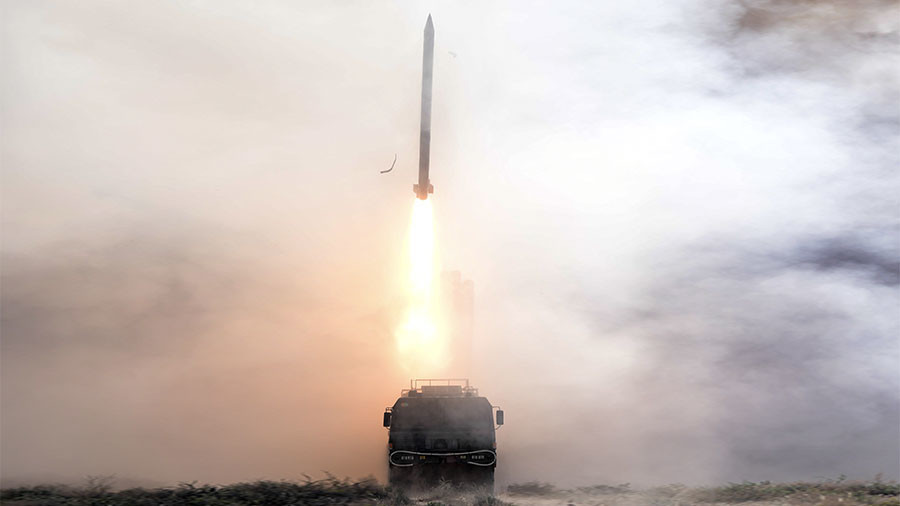 Beijing has announced that it successfully carried out an anti-missile test, stressing that it is defensive in nature and does not target any country. The move coincides with a build-up of American military in the region.
On Monday, the Chinese military's land-based mid-course missile interception test "achieved the desired test objective," the country's defense ministry said in a statement. It added that the test was conducted within Chinese territory, but did not provide further details.
"The test is defensive in nature and not targeted against any country," the statement added.
The news comes amid heightened tensions in the region, following missile tests by North Korea, and the deployment of US weapons by South Korea and Japan, which they say would protect them from Pyongyang's missiles.
Last year, South Korea deployed the US-made THAAD (Terminal High-Altitude Area Defense) system despite strong objections from China and Russia, as well as protests among its own citizens. Beijing sees the missile defense system as a threat to its own security, arguing that it can be used to monitor the movements of its military.
Apart from the THAAD deployment, South Korea and Japan - another US ally in the region - frequently conduct massive joint-military drills near the Korean Peninsula, infuriating Pyongyang and causing concern for Beijing.
Tokyo also aims to purchase and deploy the US-built hardware, American Aegis Ashore systems, which are intended to become operational by 2023.
Think your friends would be interested? Share this story!
You can share this story on social media: