'Shameless threatening of Russia' – Iran on US nuclear review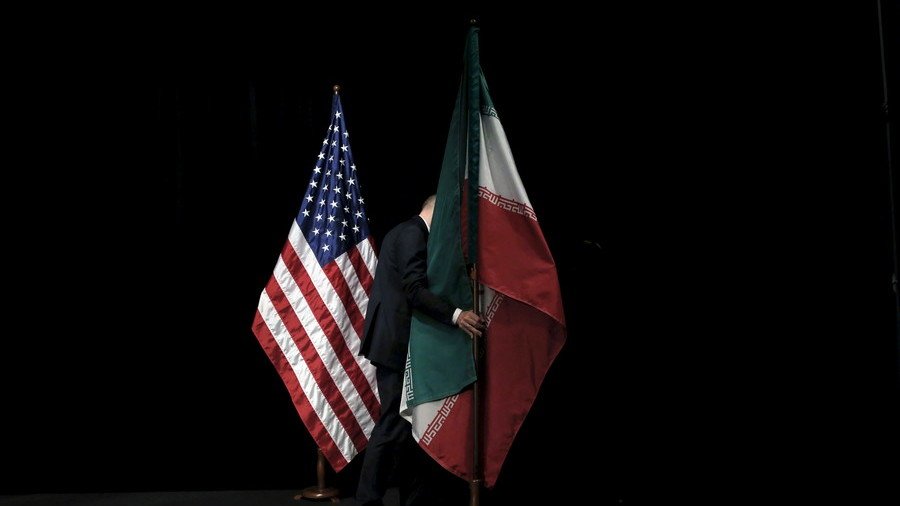 Tehran accused Washington of flexing its muscles and threatening Russia with new atomic weapons after the Trump administration published a document suggesting an antagonistic stance against Moscow over nuclear proliferation.
"The Americans are shamelessly threatening Russia with a new atomic weapon," Iranian President Hassan Rouhani said in his televised address, as cited by Reuters.
"The same people who supposedly believe that using weapons of mass destruction is a crime against humanity... are talking about new weapons to threaten or use against rivals," he added.
Washington's brand-new, 100-page Nuclear Posture Review (NPR), released on Friday, recommends a belligerent approach towards Russia as regards nuclear proliferation. The document further calls for the US to tackle "an unprecedented range and mix of threats" posed by foreign powers, such as Russia, China, North Korea and Iran.
Additionally, the survey shows a crucial shift from existing nuclear policy by expanding worst-case scenarios in which nuclear options would be considered. The document lists non-nuclear attacks that could constitute grounds for US nuclear retaliation; a conventional attack that results in mass casualties or targets key infrastructure could trigger a nuclear response. The review alleged, among other things, that Russia is "developing and deploying new nuclear warheads and launchers" and would "continue to increase its warhead delivery capacity" in the future.
The document first came under fire from Iranian Foreign Minister Mohammad Javad Zarif on Saturday, when he tweeted that the US policy document posed the risk of "bringing humankind closer to annihilation."
The 2018 edition of the Nuclear Posture Review "reflects greater reliance on nukes" violating international agreements on non-proliferation, he went on, noting that "no wonder the Doomsday Clock is at its most dangerous since 1953."
Russia's Foreign Ministry said in a statement on Saturday that Washington is simply seeking to justify its policy aimed at lowering the nuclear threshold by accusing Russia of an alleged "aggressive strategy."
The US accusations against Moscow set out in the latest Nuclear Posture Review "have nothing do with reality," the ministry stressed, adding that Washington uses its trademark anti-Russian rhetoric to justify its own "large-scale nuclear weapons buildup."
The US readiness to use its nuclear arsenal against Russia pre-emptively is nothing but an "attempt to question [Moscow's] right for self-defense against an aggression in a situation that is critical for the very existence of the Russian state," the statement concluded.
Like this story? Share it with a friend!
You can share this story on social media: