Commando op underway at crash site to trace MANPAD rocket origin – Russian MP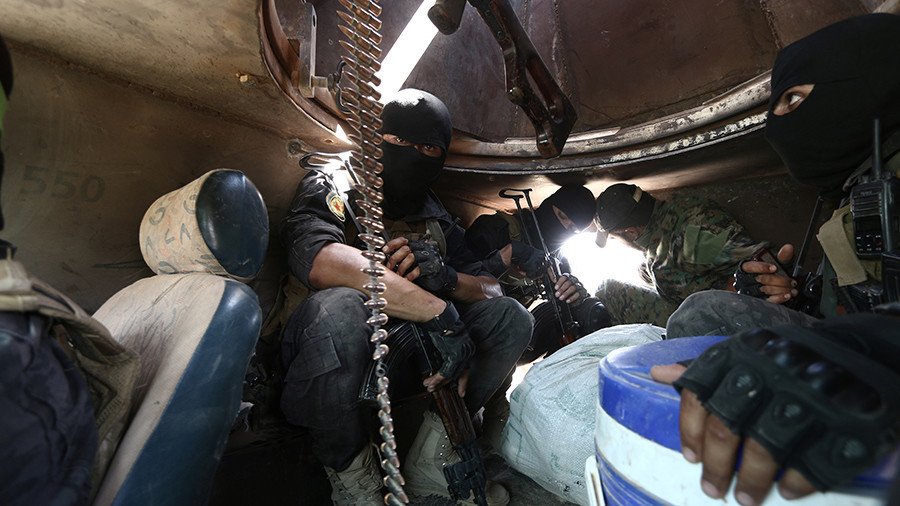 A Syrian special forces operation is reportedly underway in the area where a Russian Su-25 jet was downed by a MANPAD rocket on Saturday. The goal is to find evidence allowing the weapon to be traced to its origin.
The Russian warplane was downed by a shoulder-fired anti-aircraft rocket, according to the Russian defense ministry. Moscow is very interested in establishing how exactly the weapon system got into the hands of the militant group responsible for attack, Russian MP Vikotor Volodarsky told RIA Novosti.
"The group that had the MANPAD has been destroyed by the Russian Air Force. Now the Syrian commandos are working on the ground. If they find elements of that launcher, we could trace its serial number and establish its origin to the factory in a few days, find out how it got there," the Russian MP said. He added Russian planes are providing air support to the Syrian troops.
Earlier the US asserted that it did not provide the MANPAD to the group which shot down the Russian plane. "The United States have not provided any of its allied forces in Syria with anti-aircraft weapons," Pentagon spokesman Maj. Adrian J.T. Rankine-Galloway told TASS.
The incident happened in a part of Idlib governorate controlled by the jihadist group previously known as Al-Nusra Front, according to the Russian military.
Think your friends would be interested? Share this story!
You can share this story on social media: