Udderly ridiculous or bold mooove? Irish company rolls out cow facial recognition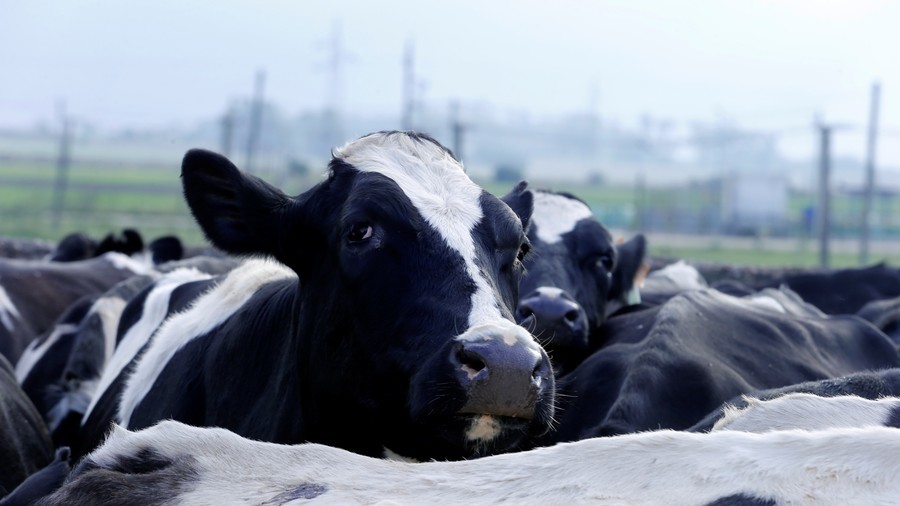 Wanted criminals have already been tracked using biometric imaging, but now an Irish company is targeting dairy cows with a new form of facial recognition.
Irish company Cainthus appears to be 'raising the steaks' in facial recognition with an unusual plan to roll out the technology to dairy farms around the world.
The data solutions company based in Dublin has partnered with agriculture giant Cargill to produce a predictive imaging system that can identify cows from their facial features and hide patterns. The software will also provide dairy farmers with data on their animal's temperature and food intake.
READ MORE: FBI uses facial recognition to arrest 14-year fugitive overseas
Cargill is currently one of the most wealthy privately run organizations in the US. The company sells beef and poultry across North America, Europe and Asia, while it also owns palm oil plantations.
In a statement announcing the strategic partnership, Cargill digital insight manager Sri Rai Kantamneni said the technology would "disrupt" the dairy industry.
"Our shared vision is to disrupt and transform how we bring insights and analytics to dairy products worldwide," he said.
READ MORE: Facial recognition tech turns people into 'walking ID cards,' warn privacy activists
"Our customers' ability to make proactive and predictive decisions to improve their farm's efficiency, enhance animal health and wellbeing, reduce animal loss, and ultimately increase farm profitability are significantly enhanced with this technology."
Facial recognition has come under criticism regarding privacy, since it often involves huge databanks of people's biometric information. Last year, Chinese police reportedly used facial recognition to identify 25 wanted criminals at a beer festival in Qingdao.
"Widespread use of facial recognition technology in public will have a profound impact on the freedom we take for granted when we go about our daily lives in public spaces," Privacy International (PI), a UK surveillance awareness group, told RT.com in August.
"It turns us all into walking ID cards," PI campaign director Harmit Kambo said.
You can share this story on social media: