Lethal radiation amounts still detected at crippled Fukushima plant 7yrs after disaster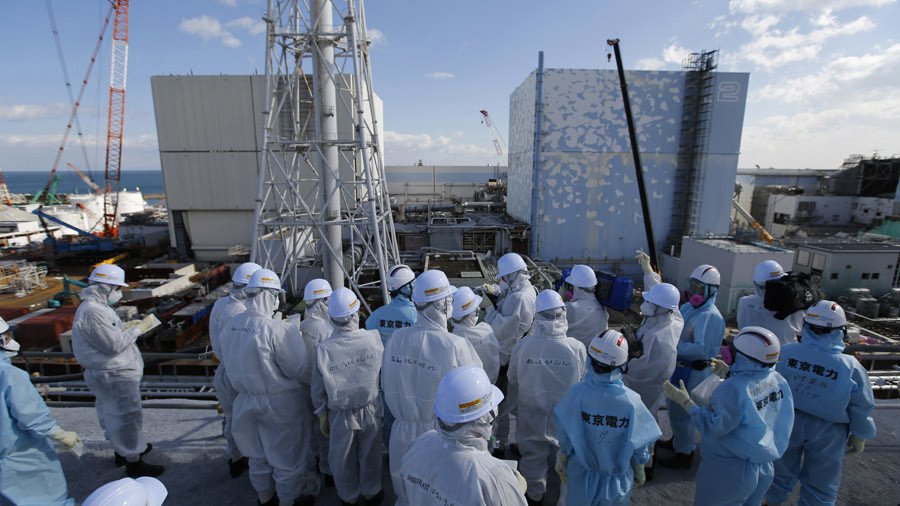 An inspection of the Fukushima nuclear plant has detected extremely high amounts of radiation, says operator TEPCO. Just an hour of exposure would be lethal.
A remote-controlled inspection detected 42 Sieverts (Sv) per hour of radiation outside the foundations of the crippled Unit 2 of the plant, according to a newly-released report. And that's a lot, as just one Sv is enough to cause acute radiation syndrome.
Sieverts are used to measure radiation in terms of its potential harm and the cancer risk begins already at the doses of radiation as low as in between 50-100 mSv, the World Health Organization says.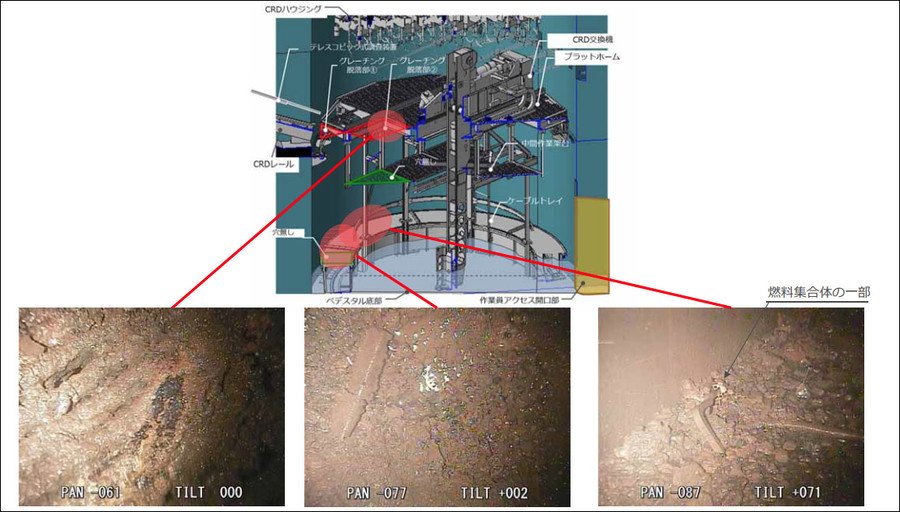 Inside the crippled plant, a maximum of 8 Sv per hour of radiation was detected in the "fuel debris" – a combination of broken interior parts and molten fuel. The report detailing the findings described the amounts of radiation found as potentially deadly.
Experts can't explain why radiation levels in fuel debris were lower than outside the reactor's foundations. They suggested that cooling water may have washed radioactive matter off the debris. Tokyo Electric Power Company (TEPCO) still doubts the results of the readings, as a cover had not been removed from the measuring instrument at the time of the inspection.
The preliminary findings with detailed photos were published by TEPCO in January.
In March 2011, a 9.0-magnitude earthquake hit off the northeastern coast of Japan, sending shockwaves across the archipelago. The subsequent tsunami waves, reaching up to 40 meters in height, breached the Fukushima plant's sea defenses, triggering reactor meltdowns. Following the disaster, more than 160,000 people fled their homes due to radiation fears.
Since the disaster, numerous studies and reports have emerged showing the operator's failures in handling the now-crippled plant. In January this year, a Japanese government research group revealed that nine years before the tragic incident, TEPCO had rejected the advice of the Nuclear and Industrial Safety Agency (NISA) to carry out a tsunami simulation. The company cited a lack of evidence regarding a tsunami threat.
According to research carried out by the University of Southern California back in 2015, the tragedy was preventable. The scientists claimed that design problems, negligence and inadequate pre-tsunami surveys all contributed to the failure that led to the catastrophe.
Back in December 2016, the Japanese government admitted that the costs related to the nuclear accident had significantly grown to $188 billion (21.5 trillion yen).
You can share this story on social media: