Fukushima operator gets green light to restart nuclear reactors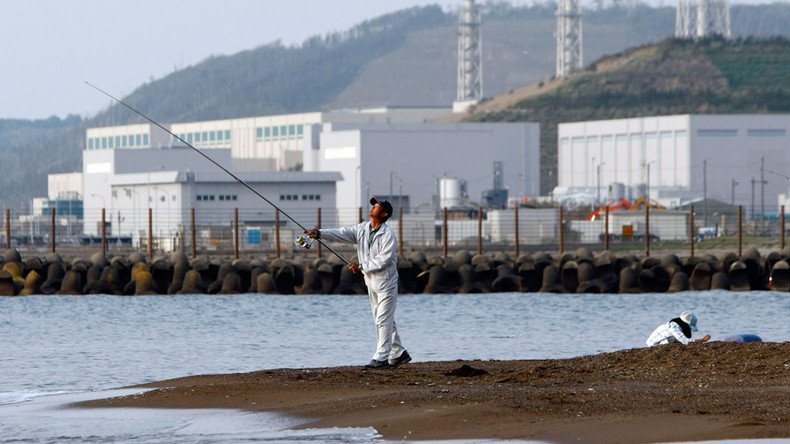 The operator of the crippled Fukushima nuclear plant, Tokyo Electric Power (TEPCO) has been approved to restart reactors at another atomic facility in Japan, the Kashiwazaki-Kariwa plant.
The approval comes as TEPCO is still struggling to decommission Fukushima after the 2011 nuclear disaster.
Japan's nuclear regulator's five commissioners voted unanimously to approve the restart at a meeting on Wednesday.
According to the regulator, the two reactors meet the stricter safety standards introduced after the disaster. They are the newest among the seven units at Kashiwazaki-Kariwa, with a combined output of 8.2 million kilowatts.
The actual restart of the reactors could take up to four years, experts say.
The nuclear watchdog is expected to conduct public hearings and consult with the economy, trade, and industry ministries.
TEPCO said it took the regulatory authority's decision seriously and would continue making safety improvements at its plants while it attempted to decommission Fukushima Daiichi and compensate evacuees.
The decision sparked criticism from anti-nuclear campaigners and Fukushima evacuees.
"It is the same disregard for nuclear risks that resulted in TEPCO's 2011 triple reactor meltdowns at the Fukushima Daiichi site," said Shaun Burnie, a senior nuclear specialist with Greenpeace Germany.
"Approving the safety of reactors at the world's largest nuclear plant when it is at extreme risk from major earthquakes completely exposes the weakness of Japan's nuclear regulator," he added.
According to Greenpeace, 23 seismic fault lines run through the Kashiwazaki-Kariwa site.
"It looks like things are moving forward as if the Fukushima nuclear crisis is over," Hiroko Matsumoto, whose home was close to Fukushima Daiichi and who now lives in temporary housing, told Kyodo news.
In March 2011, a massive tsunami triggered by a 9.0-magnitude earthquake overwhelmed the reactor cooling systems at the Fukushima Daiichi plant in northeastern Japan.
It caused reactor meltdowns, releasing radiation in the most dangerous nuclear accident since Chernobyl in 1986.
You can share this story on social media: