'Cute, competent, obedient': Russian gay-bashing orthodox tycoon looks for new assistant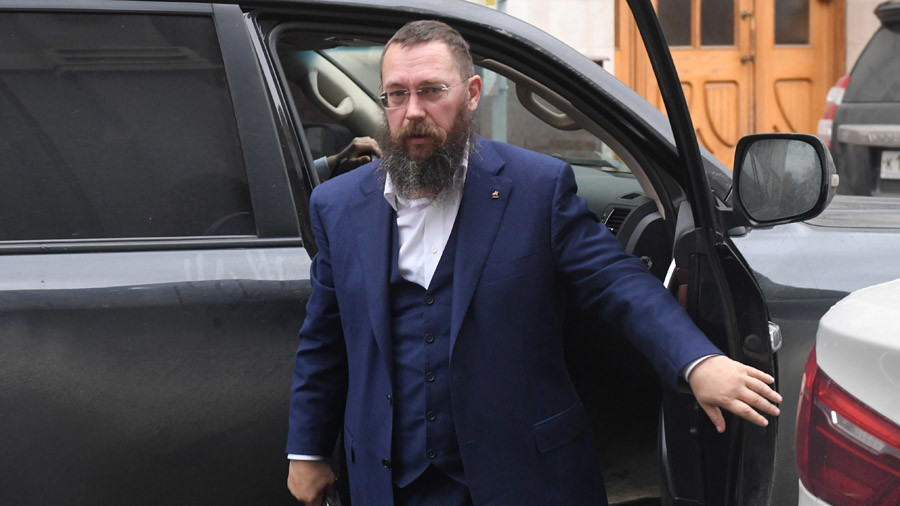 A notorious Russian fundamentalist businessman has a vacancy for a personal assistant. Candidates should be pretty, young (the younger the better), and prepared to do what they are told, according to the job description.
The announcement, which some might consider the very definition of sexist, was posted by German Sterligov on his Facebook page.
"I am looking for a personal assistant: cute, competent, and obedient. I'll provide food and clothes and 100,000 rubles (about $1,800) a month for ice cream. The job is to do what I say. Work hours are irregular. The work will be in shifts, three months on, three months off."
The businessman is among the more peculiar individuals who made their fortune following the collapse of the Soviet Union. He has since settled down on a large farm near Moscow – where two personal assistants will live in rotating shifts. Sterligov also has some particular requirements for the age: "the younger the better; I'm in my 60s and I have noticed that women's moods worsen with age."
Sterligov asks candidates to send photos, or better, videos with them speaking, and posted a picture of the previous girl to hold the job, saying that this is the "lowest benchmark" for appearance. He added that having a college degree would count against the candidate, and being married, divorced, or a mother would be an instant disqualifier.
The married father-of-five apparently takes the task very seriously, he said. "Choosing a personal assistant is bigger than choosing a horse," he wrote.
Sterligov has a long record of initiatives that have raised many an eyebrow. For instance, he once ran several farm stores in Moscow and other Russian cities which had a policy of not serving gay people – stated proudly in offensive language on the front door. Among the products for sale were rods for disciplining children.
Perhaps not surprisingly, the business did not go well. There were multiple complaints about discrimination as well as the pricing policy – for example, $10 for a loaf of bread just because it was made from "environmentally pure" products from his farm.
Sterligov preaches a fundamentalist version of Russian Christianity, which is not shared by any church, and apparently tries to live accordingly.
If you like this story, share it with a friend!
You can share this story on social media: