Israelis sue Kiwis over Lorde's cancelled Tel Aviv gig in 1st case under anti-boycott law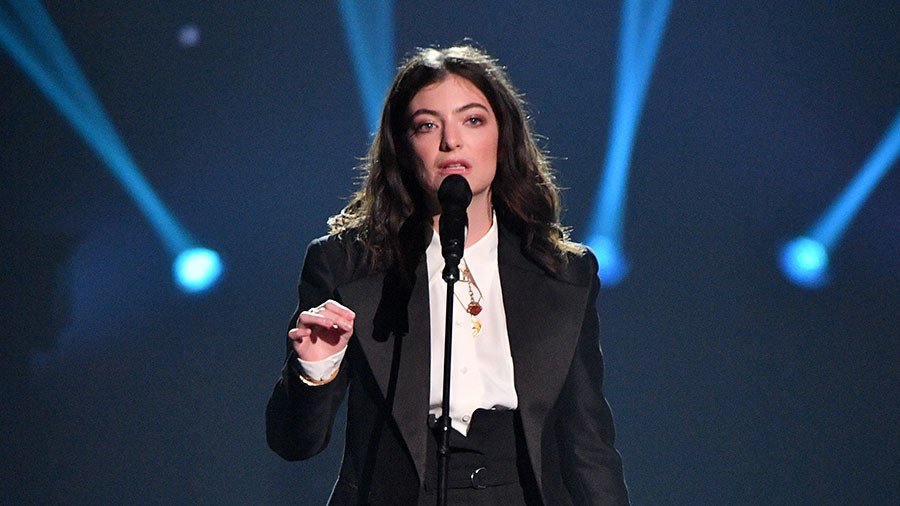 A Jewish rights group said it was taking to court two New Zealanders who urged their compatriot, pop singer Lorde, to call off her Israeli concerts. The lawsuit is said to test Israel's controversial anti-boycott law.
Two New Zealand citizens face legal action in Israel after Shurat HaDin, a Tel Aviv-based group protecting Jewish rights worldwide, filed a lawsuit against them on Tuesday, claiming they convinced Lorde to cancel her show, scheduled for June 2018.
Justine Sachs, a Jew, and Nadia Abu-Shanab, a Palestinian, urged the singer to scrap her Israeli tour dates in an open letter published last December. The women cited the occupation of Palestinian land, as well as violations of basic human rights of Palestinians living in the occupied territories. "An economic, intellectual and artistic boycott is an effective way of speaking out against these crimes," they wrote, adding such tactics were effective against apartheid in South Africa.
Responding to the letter, the 21-year-old singer tweeted: "Noted! Been speaking (with) many people about this and considering all options. Thank u for educating me i am learning all the time too."
She later canceled her shows, saying she was "sorry" and hoped that "one day we can all dance."
Noted! Been speaking w many people about this and considering all options. Thank u for educating me i am learning all the time too 🌸

— Lorde (@lorde) December 21, 2017
Shurat HaDin lodged a complaint on behalf of three ticket-holders for Lorde's concerts, seeking $13,000 in compensation "for moral and emotional injury and the indignity," the group's head and a lawyer representing the plaintiffs, Nitsana Darshan-Leitner, said.
"The lawsuit is an effort to give real consequences to those who selectively target Israel and seek to impose an unjust and illegal boycott against the Jewish state," AP quoted Darshan-Leitner as saying.
READ MORE: German public broadcasters cancel support of Roger Waters' tour after anti-Semitism complaints
The group is seeking to sue the New Zealanders under the 2011 anti-boycott law, adopted by Israel as a part of its fight against the global Boycott Divestment and Sanctions (BDS) movement. The law allows the prosecution of those calling for a boycott against Israel.
The law has not been tested in court before since it is difficult to prove a connection between a boycott and calls for it, according to Darshan-Leitner. Yet, there was a direct link between the letter and Lorde's decision, the lawyer said.
Launched in 2005, the Palestinian-led BDS campaign was designed to pressure Israel to comply with international law and to end its occupation of the Palestinian territories. The campaign urges international companies and investors to leave Israel, as well as calling on artists, writers, and cultural institutions to oppose the Israeli government.
To fight back, the Israeli government has taken several measures, including restricting entrance to the country to BDS activists from 20 organizations. The government has even reportedly set up a secretive group to counteract the anti-Israeli campaigns through "mass awareness activities."
You can share this story on social media: