Pyongyang seriously boosted missile program in past year – Russian envoy to N. Korea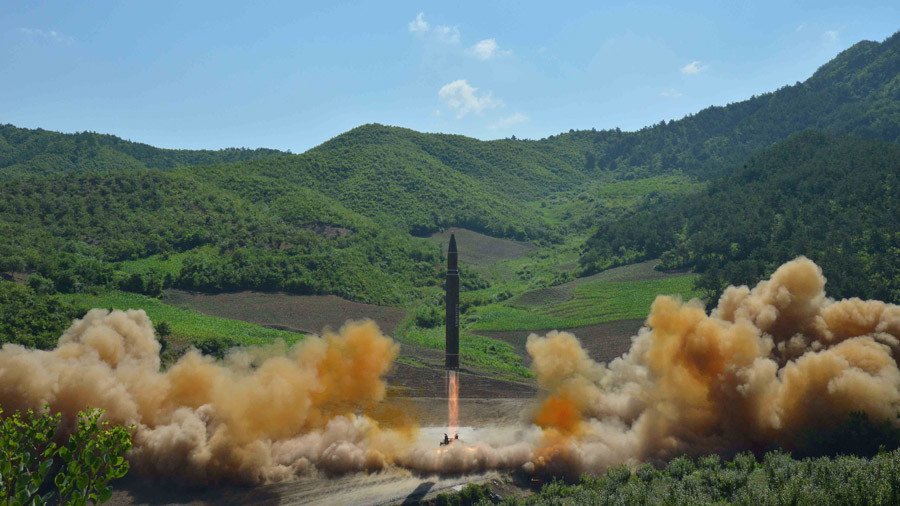 Russia's ambassador to North Korea has warned that Pyongyang made significant progress in its missile program over the past year. Moscow is aware of North Korea's capabilities and is closely watching it, according to the diplomat.
While the first North Korean missiles obtained similar technologies that other countries had, their latest models were likely designed by themselves, the head of Russian mission in Pyongyang, Aleksandr Matsegora, said, citing Russian specialists. Meanwhile, Moscow is closely monitoring the situation in the country and knows the capabilities of the North Korean military.
"It can be said that the North Koreans have managed to achieve a serious improvement in their missile program over the past year," the diplomat told RIA Novosti in Tokyo on Wednesday.
Pyongyang has repeatedly tested ballistic and nuclear missiles, including in its sixth nuclear test in September. Russia is just 150km away from the nuclear test site and is close to the area where the missiles fall, according to the envoy, meaning the launches could jeopardize Russian security.
"Nobody can guarantee that it [the North Korean equipment] cannot fail one day," Matsegora said.
Pyongyang never warns its neighbors and Russia in particular about its launches beforehand. However, it always stresses afterwards that the tests were conducted "not to harm neighboring states."
North Korea's actions have triggered concerns around the world and resulted in several rounds of United Nations sanctions against Pyongyang.
Russia and China have put forward a roadmap to help resolve the Korean crisis, suggesting simultaneously halting North Korean tests and US military maneuvers in the region.
However, Washington has given the proposal the cold shoulder. During a recent international summit in Canada – to which Russia and China were not invited despite being key regional players and sharing borders with North Korea – Washington has again reiterated its position. What's more, the participants mulled additional sanctions on Pyongyang amid restrictions already greenlit by the UN Security Council.
Moscow lambasted the move, saying that it jeopardizes the credibility of the UNSC, while also adding that the meeting failed to produce a true alternative to the joint Russia-China proposal.
Like this story? Share it with a friend!
You can share this story on social media: