Lavrov: Russia, China urge freeze to any confrontation on Korean Peninsula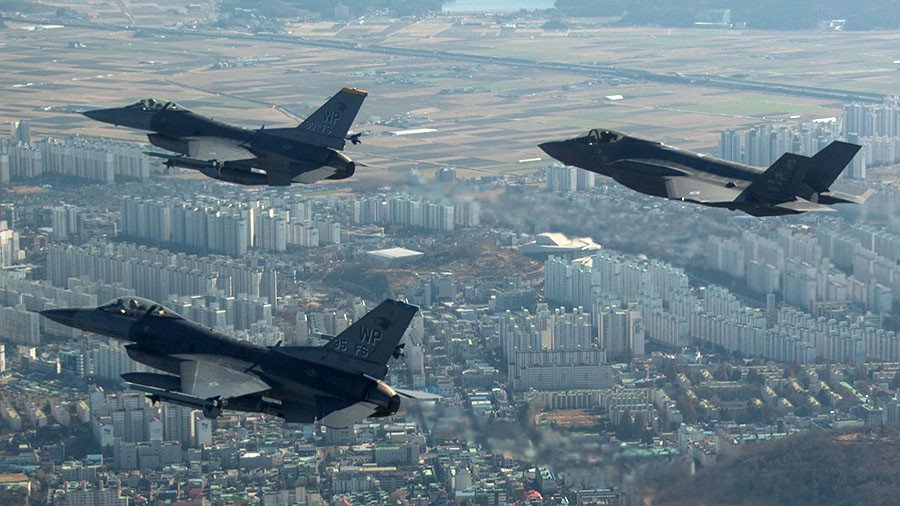 A military solution to the Korean crisis would lead to catastrophic consequences, the Russian foreign minister said, adding that Russia and China reiterate their call to freeze the confrontation and military drills in the area.
RT's LIVE UPDATES on Lavrov's annual press Q&A
The Russian foreign minister spoke about the Russian-Chinese roadmap for a resolution to the crisis on the Korean Peninsula during his annual press Q&A on Monday. Moscow and Beijing have called on all parties to "calm down" and freeze any military activities, including North Korean missile tests and US drills in the area with South Korea and Japan.
"I have already mentioned that the United States almost openly speaks about the inevitability of a military solution, although everyone understands the disastrous consequences of this gamble," Lavrov stated.
When the bilateral moratorium comes into force, Russia will be ready to "actively support direct contacts" between all sides. First of all, this will involve assisting bilateral dialogue between Pyongyang and Washington, said the foreign minister.
You can share this story on social media: