Karma in action? Lion hunter killed on South Africa expedition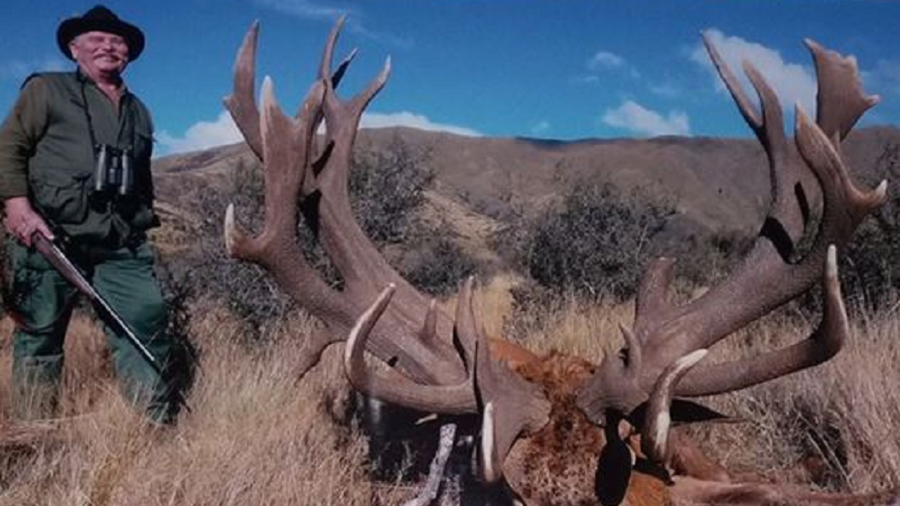 A Croatian trophy hunter who travelled to South Africa after killing "everything that could be hunted in Europe" has been shot dead while on a lion-hunting expedition.
Pero Jelinić, 75, a hotelier from the Croatian island of Pag, had already killed a lion and was searching for another on Saturday when a stray bullet struck him from behind on a remote farm.
Jelinić travelled to Leeubosch Lodge in the North West province of South Africa with two friends to "complete his extensive trophy collection" and was particularly keen to claim the head of a lion "to crown his rich hunting career," according to his friend Slavko Pernar.
While on the expedition, one of Jelinić's fellow Croatian hunters "got tired and allegedly handed his firearm to his fellow countryman," according to police spokesperson Brigadier Sabata Mokgwabone, who released a statement to RT.com.
As the three walked, one of the guns accidentally fired, hit Jelinić from behind and pierced his shoulder. He was then airlifted to Vryburg Hospital where he died, says Mokgwabone.
"Pero was a passionate hunter of big and small game, and in search of that he travelled most of the world," Pernar told Croatia's Jutarnji List newspaper.
"For the past year he had leased his hotel to dedicate himself to the things he planned to accomplish and enjoyed a deserved retirement.
READ MORE: I see deer, I shoot: Pickup truck a new victim of botched hunting in NY state
"He, unfortunately, received the ugliest end – he died in South Africa doing what he loved. His office, a hunting hall, was full of trophies, deer and bear specimens and everything that could be hunted in Croatia and Europe."
Leeubosch Lodge is part of South Africa's 'canned' lion-hunting industry. A legal, but highly controversial, system whereby lions are bred in captivity for the sole purpose of hunting.
The South African Police Service (SAPS) are continuing to investigate the death, which they have deemed a culpable homicide, said Mokgwabone.
Think your friends would be interested? Share this story!
You can share this story on social media: