'Carl Sagan's rolling in his grave': Academic hits out at profit-making on alien-bound Golden Record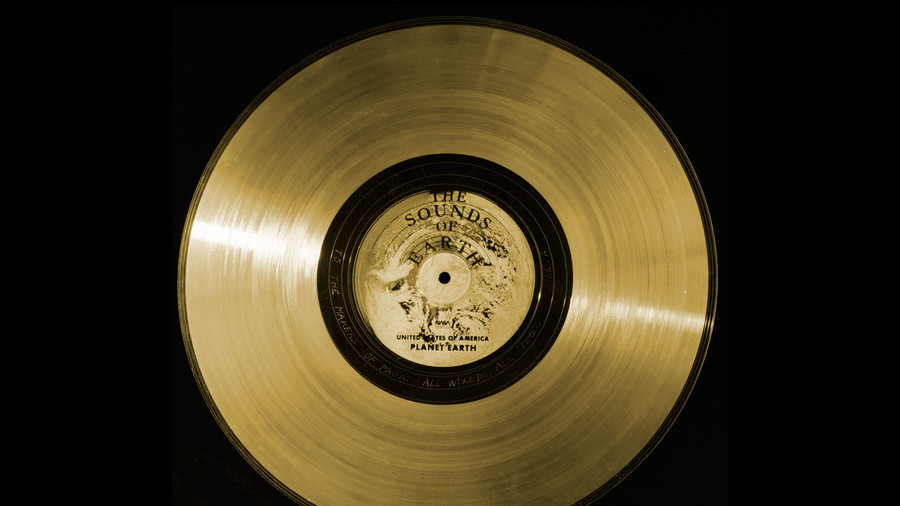 The iconic record sent into space with the Voyager probe to enlighten aliens about life on Earth is being exploited for profit, project contributor Janet Sternberg told RT.
Sternberg, who is a professor of media ecology, provided the Portuguese language greeting on the Golden Record, a 12-inch gold-plated disk included aboard the 1977 Voyager mission. The record, which was curated by legendary cosmologist Carl Sagan of Cornell University, contains sounds and images selected to portray the diversity of life and culture on Earth and is intended to familiarize extraterrestrials with life on our planet.
Now, 40 years on from the launch of the probe, Sternberg says the project's pioneer is "probably rolling in his grave" over the forthcoming commercial release of the disk. Sternberg made the comments in an interview with RT.com after the 40th Anniversary Limited Edition of the Golden Record won best boxset at the Grammy Awards in Madison Square Garden, New York, Sunday night.
Research director David Pescovitz and music manager Timothy Daily of Ozma Records raised around $1 million for a limited edition release of the vinyl record via Kickstarter last year. After the success of that box set, the pair decided to pursue a wider digital release.
READ MORE: 3bn years old & 3bn light years away – but black hole cosmic wave detected in 2017
"They did not stick to their original premise of a limited edition," Sternberg told RT.com. In a letter to the Media Ecology Association, seen by this website, the former lecturer at New York University said she is now "sorry" for nominating Ozma for a scholarly award for their work on the 40th anniversary project last year.
"When I first heard about the project, I had doubts," Sternberg wrote. "At the time, I asked David [Pescovitz] what they would do if the original limited edition [via Kickstarter] was a financial success – would they commercialize the project further? He assured me they would not, that the intent of this project was to produce a limited set of copies that would be acquired most likely by collectors and institutions like libraries."
RT.com has contacted Ozma Records for comment.
READ MORE: Diamonds in the sky: Star-spangled space sculpture set for 2018 launch (VIDEO)
Sternberg objected to the commercialisation of the project on the grounds that the rights to the majority of the content was provided to NASA for free. She claims that not only is the release a triumph for "consumer capitalism" but the pollution arising from the new memorabilia flies in the face of Carl Sagan's message of sustainability.
"Everything on the Golden Record except the music and maybe a few photos has always been given away for free by NASA online to anybody," Sternberg said, adding that Sagan, the author of 'Pale Blue Dot,' a famously poignant description of Earth, would be most perturbed by the release.
"Producing extra bits of material goods like pins and boxes and plastic so that individual consumers can possess their very own souvenir objects goes against any sort of ecological thinking. Carl Sagan is probably turning in his grave under the weight of additional pollution of the Pale Blue Dot."