Diamonds in the sky: Star-spangled space sculpture set for 2018 launch (VIDEO)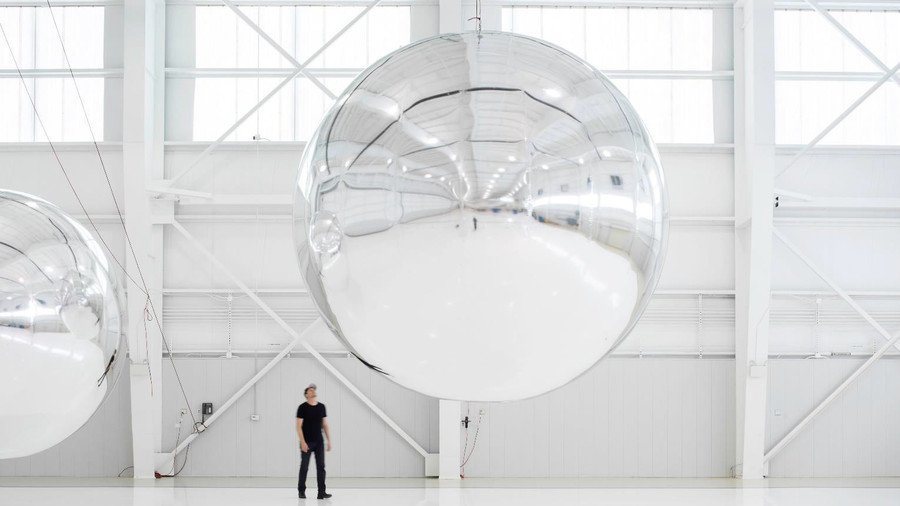 A diamond-shaped sculpture resembling a twinkling star is set to be launched into space, with no mission other than to inspire stargazers.
'Orbital reflector' is set to travel to low Earth orbit aboard a SpaceX Falcon 9 rocket in spring of next year and remain there for approximately two months.
The artificial star will be visible to the naked eye, appearing "as bright as a star in the Big Dipper," according to OrbitalReflector.com – a website dedicated to the project.
It will be the first satellite to exist purely as an artistic gesture. Music and photos have previously been sent into space, but their delivery has not been the sole aim of a mission.
In 1977 the Golden Record was mounted on the outside of Voyager 1 and Voyager 2 showcasing a special selection of images and music to explain Earth to any extraterrestrial life form which happened to come upon it.
The brainchild of artist Trevor Paglen, and supported by the Nevada Museum of Art, the space sculpture is intended to inspire a "renewed sense of wonder" in people. It has no commercial, military, or scientific purpose.
It is made of lightweight material similar to polyester film and will be contained in a small box-like infrastructure known as a CubeSat.
Once in low Earth orbit at a distance of about 350 miles (575 kilometers) from Earth, the CubeSat opens and releases the sculpture, which self-inflates like a balloon.
The balloon will reflect sunlight back to Earth, making the satellite visible without the need for a telescope.
The project has been in the making since 2015 and is described as "a satellite that belongs to everyone." A Kickstarter campaign was used to raise more than $70,000 for the cosmic art piece.
You can share this story on social media: