Scientists find 'happy' secret to improving your running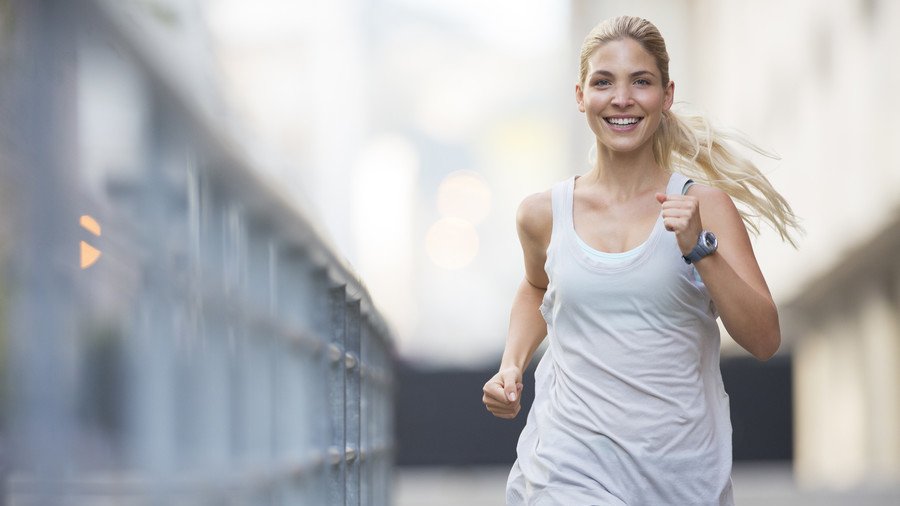 Runners of all levels who want to improve their endurance, speed and/or strength may want to try cracking a smile during their workout, according to new research.
While it may go against all natural instincts, at least pretending you're enjoying your run by intentionally smiling has been found to improve your overall performance, according to new research by Ulster University in Northern Ireland and Swansea University in Wales.
According to the new study, a key psychological factor in the success of one's workout is the effort we feel we're putting into the activity. In other words, the less effort we think we're putting in, the easier we perceive the exercise to be and the likelier we are to progress.
The 'fake it till you make it' technique is favored by Olympic marathon gold medallist Eliud Kipchoge, a strategic smiler whose smiling helped him relax and ease his way to the finish line during his fastest-ever marathon.
The study, published in Psychology of Sport and Exercise, observed 24 club-level runners as they completed four six-minute stints on a treadmill. Every run was performed under a different scenario, with a 2-minute rest between each bout.
Participants were asked to either smile (a 'real' smile that raises the corners of the mouth and cheeks to create crow's feet around the eyes), frown, relax their hands and upper body, or hold their own usual running expression.
READ MORE: Saudi women score access to football matches
Each runner wore a breathing mask so researchers could measure their oxygen consumption and energy use. After each run, the participants were asked to report on their perceived effort.
The study found runners used 2.8 percent less energy when smiling then when not, which, for professionals, is "enough to expect a meaningful improvement in performance in race conditions," wrote the study's authors.
Participants also expressed a higher perceived effort when frowning or attempting to relax their hands and upper body. The team says further study is needed to decipher exactly how long participants should smile for or whether it works during other endurance sports.
Think your friends would be interested? Share this story!
You can share this story on social media: