Activity monitors may actually discourage users from exercising – study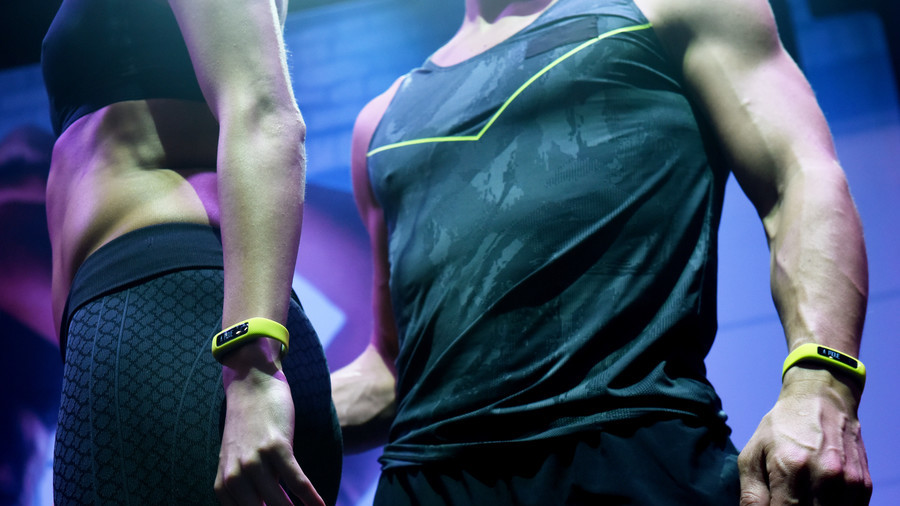 New year, new you? Physical activity monitors, usually given as a subtle hint that the recipient may want to exercise more, only make a significant impact on fitness when users set clear goals, according to new research.
Without clearly defined fitness objectives, users' physical activity levels actually declined and, as expected their cardiovascular health did not improve, despite 57 percent of recipients believing their activity had, in fact, increased.
"To make activity trackers effective, users need to set a specific goal and stick with it," said the study's co-author, Luke Burchill. "When paired with activity goals - such as 7,000 to 10,000 steps a day or 150 minutes of moderate intensity activity each week - these trackers can be powerful tools for increasing physical activity."
The study followed more than 400 healthy adults over the course of six months. The majority of participants were office workers leading a predominantly sedentary lifestyle. To assess seasonal impact, the study started in the summer and ended in the winter. Researchers published their findings in the British Journal of Sports Medicine.
Participants were tracked each minute via a monitor worn on their wrists, which measured physical activity in three ways. The device's accelerometer tracked motion up and down, side to side and forwards and backwards. An additional optical sensor measured heart rate.
Volunteers also had their body mass index, cholesterol and blood pressure and three-month blood sugar levels taken to gauge their overall cardiac risk.
The study found that mean steps per day decreased over the course of the study as well as a slight increase in systolic blood pressure. This increase in blood pressure was largely discounted, however, as previous research showed this typically happens naturally over the course of the winter months.
Burchill recommended that anyone using an activity monitor to improve their overall fitness should consult with a medical health professional and establish clear goals in order to see any meaningful change.
You can share this story on social media: