Cheers to good health? Heavy drinkers more likely to live to 85 without dementia, study says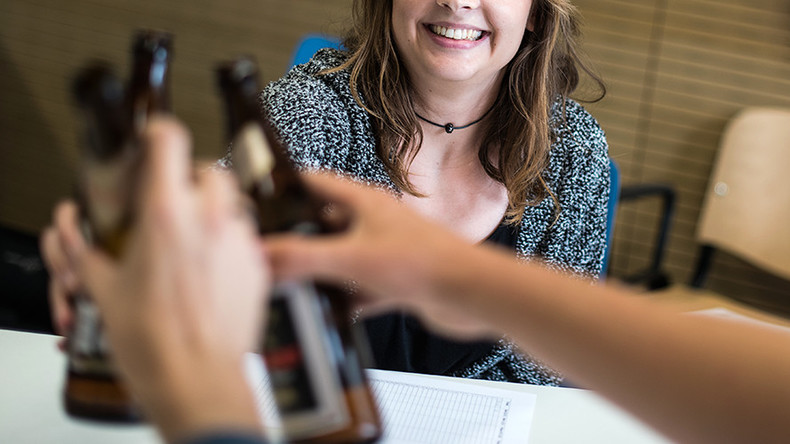 The secret to a long, healthy life may come from a wine bottle instead of a pill bottle, according to a new study which found that moderate to heavy drinkers are more likely to live to the age of 85 without developing dementia.
Although drinking multiple alcoholic beverages most nights of the week isn't typically linked to good health, the study by researchers at the University of California, San Diego, found that moderate and heavy drinkers have "significantly higher adjusted odds" of reaching 85 without any cognitive impairment.
In particular, men and women 85 and older who consumed "moderate to heavy" amounts of alcohol five to seven days a week were twice as likely to be cognitively healthy than their non-drinking peers.
"This study is unique because we considered men and women's cognitive health at late age and found that alcohol consumption is not only associated with reduced mortality, but with greater chances of remaining cognitively healthy into older age," senior author Linda McEvoy, PhD, an associate professor at UC San Diego School of Medicine, said in a statement.
The study defined "heavy drinking" as up to three drinks per day for women of all ages and for men 65 years and older, and up to four drinks per day for men under the age of 65.
Meanwhile, "moderate drinking" was defined as consuming up to one alcoholic beverage daily for adult women of any age and men aged 65 and older, and up to two drinks per day for men under the age of 65.
The researchers examined the drinking habits of 1,344 older adults – 728 women and 616 men – between 1984 and 2013, by analyzing the information recorded by the participants on questionnaires.
The participants underwent assessments of their cognitive health approximately every four years between 1988 and 2009, using a process known as the Mini-Mental State Examination (MMSE).
"This study shows that moderate drinking may be part of a healthy lifestyle to maintain cognitive fitness in aging," said lead author Erin Richard, a graduate student in the joint San Diego State University/UC San Diego doctoral program in Public Health.
However, she warned that the study's results are "not a recommendation for everyone to drink," citing people who struggle to limit their drinking or have problems that are made worse by alcohol.
The study's authors also noted that the results are not necessarily indicative of increased longevity and cognitive health, as alcohol consumption – particularly of wine – is associated with higher incomes and education levels which are associated with lower rates of smoking, lower rates of mental illness, and better access to healthcare.
In addition, the study only looked at predominantly white (99.4%), middle to upper-middle-class adults aged 30-79. More than 99 percent had at least some college education, and all lived in California's Rancho Bernardo community.
The study's findings are published in the August issue of the Journal of Alzheimer's Disease.