Nigerian man beaten by mob for 'turning human into a goat'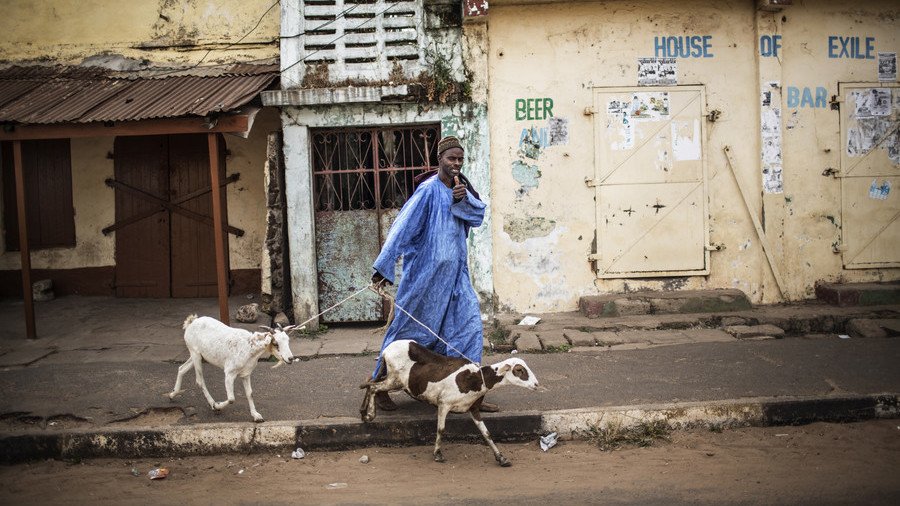 A Nigerian man was lucky to escape with his life after being viciously attacked by an angry mob who accused him of turning a person into a goat in the Nigerian state of Rivers, local media reports.
The bizarre incident allegedly took place in Rukpoku, less than 20 kilometers north of the city of Port Harcourt in southern Nigeria, according to the Daily Post.
A 36-year-old man was seen being followed around by a black goat, which somehow raised suspicions among locals who accused him of Voodooism. They reportedly suspected him of using magic to transform a human into the animal which was now chasing him.
The Nigerian newspaper report that mob then attacked the man, beating him until he lost consciousness. The beating could have been even more severe if not for the intervention of security forces who broke up the altercation.
The victim, the goat and two members of the mob were taken to Rumuokoro police station where the man told his side of the story.
READ MORE: 10yo Indian girl killed in 'black magic sacrifice ritual'
"I was strolling out of my compound only to realize that my goat was following. Usually it follows me whenever I am going out because I used to buy biscuit for it, but this time I didn't want it to follow me so I decided to run and try to dodge it. The goat's name is Remember," he said.
"I was surprised that people thought I changed a human being into a goat. How is that possible?"
Previous reports in the Nigerian press and blogosphere cited confused witnesses, who alleged the entire group was working together and turned a woman into a goat for some kind of ritual. A senior police official confirmed to the Post's correspondent that an investigation is underway and that authorities are determined to crack the case.
Think your friends would be interested? Share this story!
You can share this story on social media: