High alert: Floodwaters rise in Paris amid warnings of further deluge (PHOTOS, VIDEO)
Some 20 flood warnings have been issued for Paris and surrounding areas, with French authorities putting residents and businesses along the capital's River Seine on high alert over rising floodwaters.
READ MORE: Going nuts for Nutella: French shoppers 'riot' over hazelnut spread (VIDEOS)
The water level is already nearly on a par with the floods of 2016, when the Seine burst its banks resulting in the deaths of four people and the evacuation of 20,000 others. Images from Paris show floodwaters creeping up around the Pont de Grenelle and covering the pedestrian platform of the city's Statue of Liberty.
France has experienced exceptional levels of rainfall this January. A flood warning from the country's Directorate of the Environment and Energy (DRIEE) forecasts that the Seine, the 770-kilometer long river which runs through the French capital, could reach up to 6 meters in height by Sunday.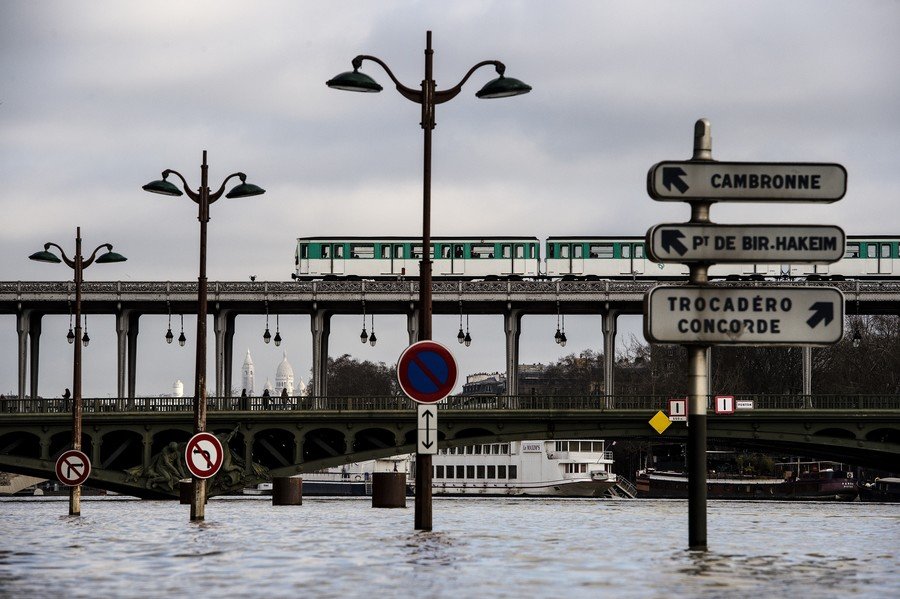 "The level is rising with a maximum expected for Saturday night and Sunday between 5.8 meters and 6 meters," a DRIEE statement read. "Ten departments are on orange alert. The flood of the Seine will spread beyond Paris early next week… because of the influence of the Oise [river]."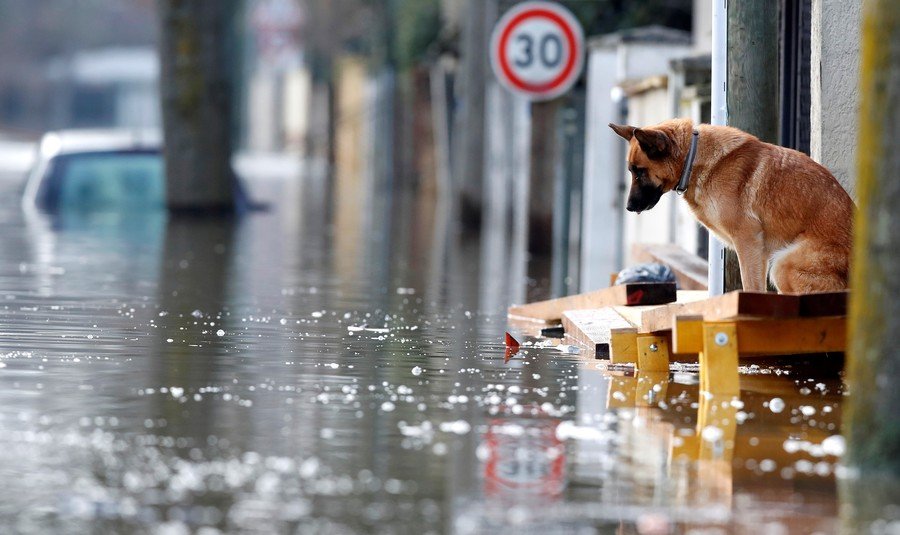 On Wednesday, the Louvre announced it has been forced to close parts of its Denon wing, parallel to the Seine, after the river's water level surged past 5 meters. The closure has rendered the lower level of the Department of Islamic Art off-limits.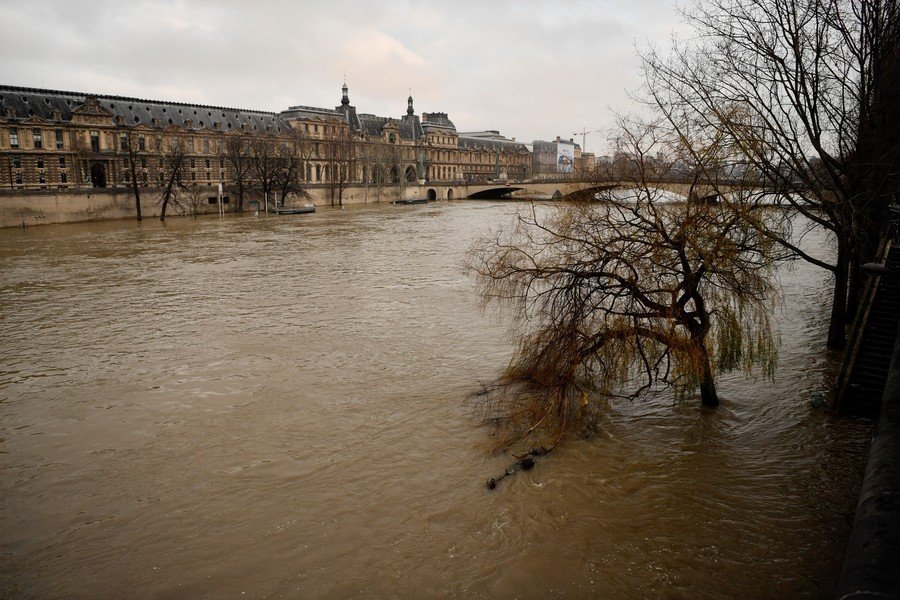 "In accordance with the Protection Plan Against Flooding (ICPC), the General Directorate of the Louvre took the decision to close down the Department of Islamic Art at least until Sunday, as a preventive measure," a Louvre statement read.
If you like this story, share it with a friend!
You can share this story on social media: