'Manifestation of heinous intention': North slams US' recent sanctions against Pyongyang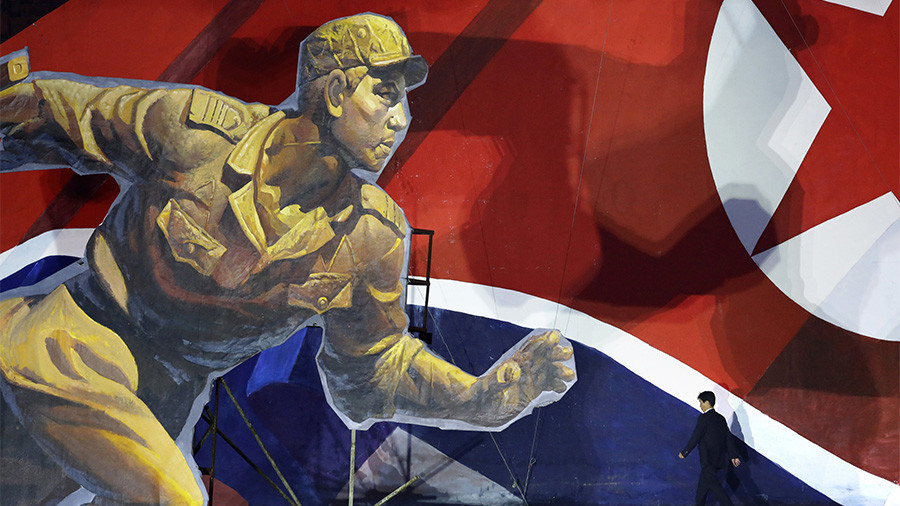 North Korea has condemned the new round of sanctions announced by the US against Pyongyang, saying that the measures are merely a manifestation of Washington's "heinous intention" to aggravate the situation on the peninsula.
The sanctions imposed by Washington are "a manifestation of heinous intention to throw a wet blanket over the inter-Korean exchange and cooperation and to aggravate the situation," the KCNA news agency said, citing an unnamed Pyongyang official.
The US should abandon its "anachronistic" policy towards the North, the official added.
On Wednesday the US Treasury Department added 16 individuals, nine entities and six ships to the North Korea sanctions blacklist. According to the Secretary of the Treasury Steven Mnuchin, Washington sanctions "additional oil, shipping, and trading companies that continue to provide a lifeline to North Korea to fuel this regime's nuclear ambitions and destabilizing activities".
The announcement of sanctions against North Korea came after last week's summit in Vancouver, Canada dedicated to the crisis on the peninsula. Neither China nor Russia were invited to attend, and it was unclear what the summit was supposed to accomplish.
Russia's Foreign Ministry criticized the summit, saying that it was just a "heavy-handed attempt" to undermine the decisions of the UNSC. Participants at the Vancouver summit failed to provide any alternative to the existing Chinese-Russian roadmap, the ministry added. Back in 2017, Moscow and Beijing proposed the 'double-freeze' plan that envisaged the US and its allies halting all major military exercises in the region in exchange for the North's suspending its nuclear and ballistic missile program.
If you like this story, share it with a friend!
You can share this story on social media: