Public hanging of child rapists & murderers considered as Pakistan mourns 7yo victim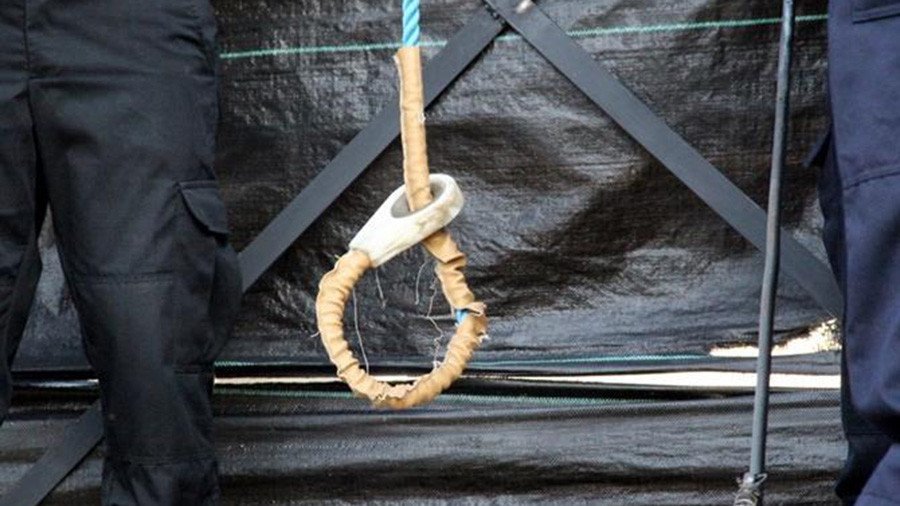 A Pakistani Senate committee has proposed to publicly hang those who sexually abuse or murder children. The measure is a response to the gruesome case of a Pakistani 7-year-old girl who was raped and killed earlier in January.
Part of the Pakistani Penal Code (PPC) on the punishment of child rapists and murderers currently states: "Whoever kidnaps or abducts any person under the age of 14 in order that such person may be murdered or subjected to grievous hurt... shall be punished with death (sic)." Chairman of the Senate Standing Committee on Interior Rehman Malik is now seeking to add the phrase "by hanging publicly" after the word "death."
The amendment has been proposed just one day after Pakistani authorities arrested a key suspect behind the murder of 7-year-old Zainab Ansari. The girl was abducted and later found raped and murdered near the eastern city of Lahore earlier in January. The case prompted mass protests and shockwaves across the country, with demonstrators accusing the government of inaction.
On Tuesday, police detained a 24-year-old man whose DNA matched samples found on the girl's body, according to Shahbaz Sharif, chief minister of Punjab province. The suspect has been identified as Imran Ali, and was a neighbor of Zainab.
He later confessed to having killed at least eight girls including Zainab. The confession was recorded in a video released by local media. "I want Imran Ali to be hanged publicly... I will request the political parties to support my wish," Sharif later said.
Over 1,700 children were abused in Pakistan in the first six months of 2017, according to the data from the Islamabad-based Sahil group, which works on child protection, local media said. In 2016, the total number of reported child abuse cases was over 4,000, meaning that an average of 11 children were abused in Pakistan every day.
Yet there are those who oppose the drastic measure. "[The] Zainab incident is unfortunate but the demand for public hanging is also not correct," Senator Hasil Bizenjo said. According to Senator Farhatullah Babar, if the law is amended, there'll be "calls for hanging everyone."
In the meantime, a petition on change.org calling to hang Zainab's killer has gathered over 320,000 signatures. "The rapists of innocent Zainab should be hanged publicly in front of a large crowd so that other potential rapists learn a lesson," the petition said. The petition, however, was closed, failing to gain 500,000 signatures.
You can share this story on social media: