Researchers finally decipher ancient Jewish Dead Sea scroll written in secret code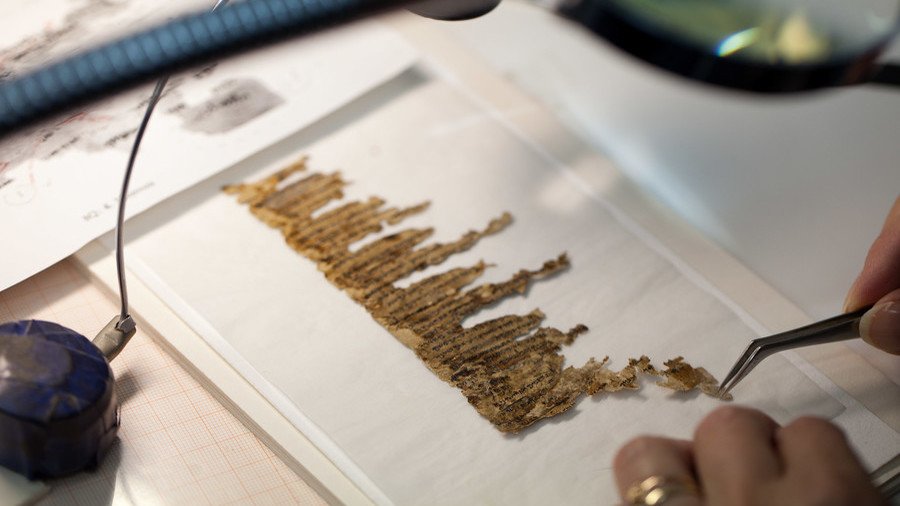 One of the last unpublished Dead Sea Scrolls has finally been deciphered bringing researchers one step closer to unravelling the mystery of the texts written more than 2,000 years ago.
Most of the scrolls were deciphered in the years after they were found in the 1940s and 1950s. The ancient religious texts, which are written in a range of different languages including Hebrew and Aramaic, the ancient language believed to be spoken by Jesus Christ, have long been restored and published.
However the newly decoded scroll was so damaged that some researchers didn't even realise it was a full document, instead believing it was fragments of other works.
A team from the University of Haifa in Israel spent an entire year painstakingly reassembling more than 60 tiny pieces of the ancient document which is written in a long forgotten secret code.
"The scroll is written in code, but its actual content is simple and well-known, and there was no reason to conceal it," the researchers, Dr Eshbal Ratson and Prof Jonathan Ben-Dov, said in a statement.
"This practice is also found in many places outside the Land of Israel, where leaders write in secret code even when discussing universally-known matters, as a reflection of their status."
The pay off for unravelling the archaic cipher was fresh insight into the highly unusual 364 day calendar used by the ancient Judean sect who wrote numerous scrolls.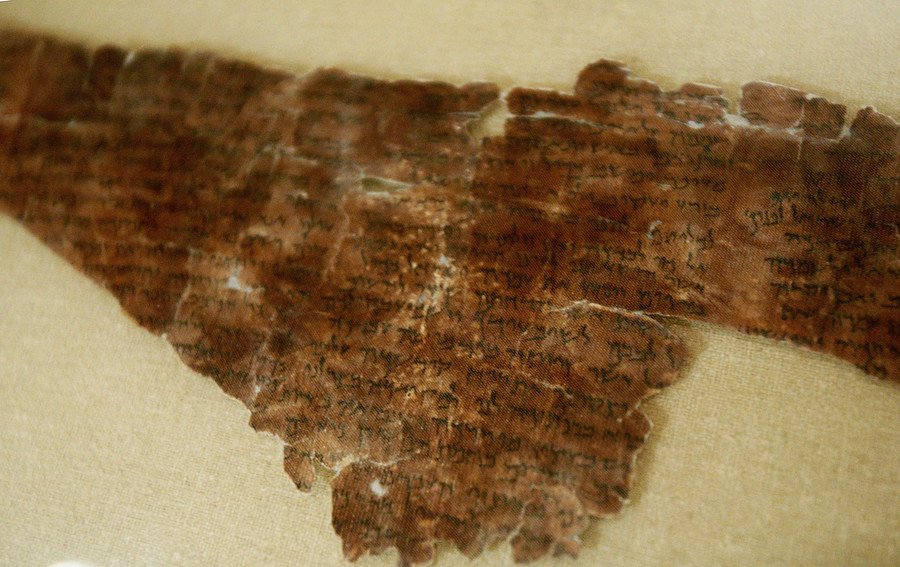 The Yahad community were religious fanatics who lived in the desert and faced persecution by the establishment. The sect roamed the region between the second century BC and second century AD.
Their calendar was the subject of intense debate at the time. "The lunar calendar, which Judaism follows to this day, requires a large number of human decisions. People must look at the stars and moon and report on their observations, and someone must be empowered to decide on the new month and the application of leap years," the researchers explain.
"By contrast, the 364-day calendar was perfect. Because this number can be divided into four and seven, special occasions always fall on the same day. This avoids the need to decide, for example, what happens when a particular occasion falls on the Sabbath, as often happens in the lunar calendar."
READ MORE: Lost text of charred Old Testament scroll revealed by 3D 'unwrapping' (PHOTO)
This scroll also gives other information about the Yahad including important dates in the sect's calendar which aren't mentioned in the bible.
The researchers are now turning their attention to the last remaining scroll whose mysteries have yet to be unravelled.
Think your friends would be interested? Share this story!
You can share this story on social media: