'Humanity Star': NZ rocket's secret payload was shiny, disco ball satellite (PHOTO)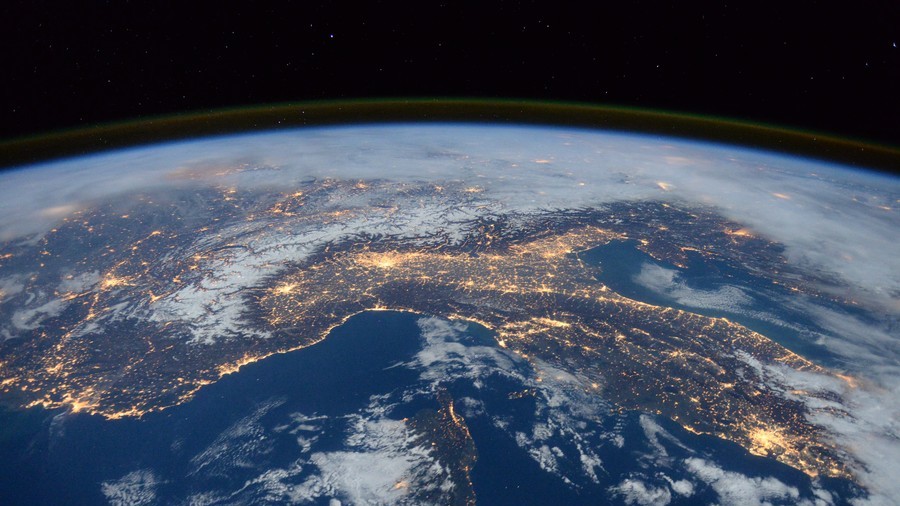 A rocket transporting a number of pieces of commercial hardware into space last weekend had a secret payload – a glittering satellite designed to be viewed from Earth with the naked eye.
Rocket Lab, a private US company with a New Zealand subsidiary, aims to carry out frequent deliveries of commercial vehicles into low orbit. On Sunday, the firm's Electron rocket successfully launched three commercial satellites into space at the first time of asking.
Still in the testing phase of its operations, the milestone was hailed by Rocket Lab founder Peter Beck as the beginning of a new era in commercial space flight.
"Reaching orbit on a second test flight is significant on its own, but successfully deploying customer payloads so early in a new rocket program is almost unprecedented," he said.
READ MORE: World's 1st private space launch site opens in New Zealand
However, the launch from the Mahia Peninsula in New Zealand had a hidden element – a highly reflective fourth satellite known as the "Humanity Star."
"Orbiting the Earth every 90 minutes and visible from anywhere on the globe, the Humanity Star is designed to be a bright symbol and reminder to all on Earth about our fragile place in the universe," according to the Rocket Lab website.
Introducing The Humanity Star - a bright, blinking satellite now orbiting Earth, visible to the naked eye in the night sky. Launched on #StillTesting, The Humanity Star is designed to encourage everyone to look up and consider our place in the universe. Website coming soon pic.twitter.com/wvIEcXelVk

— Rocket Lab (@RocketLab) January 24, 2018
The glittering sphere, built from 65 reflective panels, resembles a disco ball in that it spins shooting off refractions of the sun's light.
According to Beck, the concept is to get people to look up to the stars and realize the vastness of the universe.
"Seldom do we as a species stop, look to the stars and realize our position in the universe as an achingly tiny speck of dust in the grandness of it all.
"My hope is that everyone looking up at the Humanity Star will look past it to the expanse of the universe, feel a connection to our place in it and think a little differently about their lives, actions and what is important," Beck said in a statement.
The Humanity Star is expected to stay in orbit for around nine months before it burns up on re-entry to Earth's atmosphere. It's trajectory can be tracked online here.
Like this story? Share it with a friend!
You can share this story on social media: