World's 1st private space launch site opens in New Zealand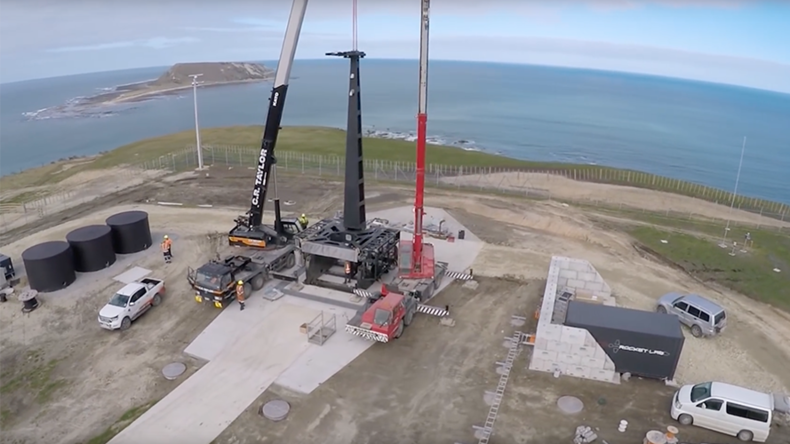 The world's first privately-owned orbital launch site, Launch Complex 1, has been opened on New Zealand's Mahia peninsula. The first commercial launches by US-based company Rocket Lab are set to begin in early-to-mid 2017.
Rocket Lab says the peninsula's remote location, far from any major air or sea traffic, will allow the facility to carry out four or five launches per month. Satellites will be launched into orbit via Rocket Lab's Electron launch vehicle and test flights are being scheduled for later this year. The spacecraft is designed to lift a modest 150 kg payload to a 500 km sun-synchronous orbit.
Minister for Economic Development Steven Joyce, who opened the site, said it would be a huge step forward for the New Zealand space industry, supported by the newly-formed NZ Space Agency. Already, big clients such as NASA as well as space companies like Planet Labs and Moon Express have signed up to do launches with Rocket Lab, who are aiming to charge NZ$7.6 million (about $5.5 million) per flight.
"Rocket Lab's not about building a rocket, it's about enabling an entire revolution in space," said Rocket Lab CEO Peter Beck.
In addition to these lofty goals, the site was completed with the help of contractors from the local town of Wairoa, benefitting the local economy. There is also hope that the launch site will bring some extra tourism into the area.
"There is a genuine interest in space tourism around the world," Hawke's Bay Tourism general manager Annie Dundas said to the New Zealand Herald, "and the opportunity to see rockets launch from one of the most beautiful parts of New Zealand provides a massive opportunity for Wairoa and the wider Hawke's Bay region as well as Gisborne."
While no concrete plans for "space tourism" are presently in sight, Rocket Lab is in talks with the Wairoa District Council to set up viewing platforms for launch observers.
Launch Complex 1 is the world's first privately-owned launch site capable of sending small satellites into orbit. Other launch sites, such as Baikonur in Kazakhstan or Cape Canaveral in Florida, are either government-owned or, as in the case of Blue Origin's launch site in Texas, only equipped for suborbital flights.
You can share this story on social media: