Prehistoric time machine: 2,000 ancient artifacts uncovered under Norway's melting glaciers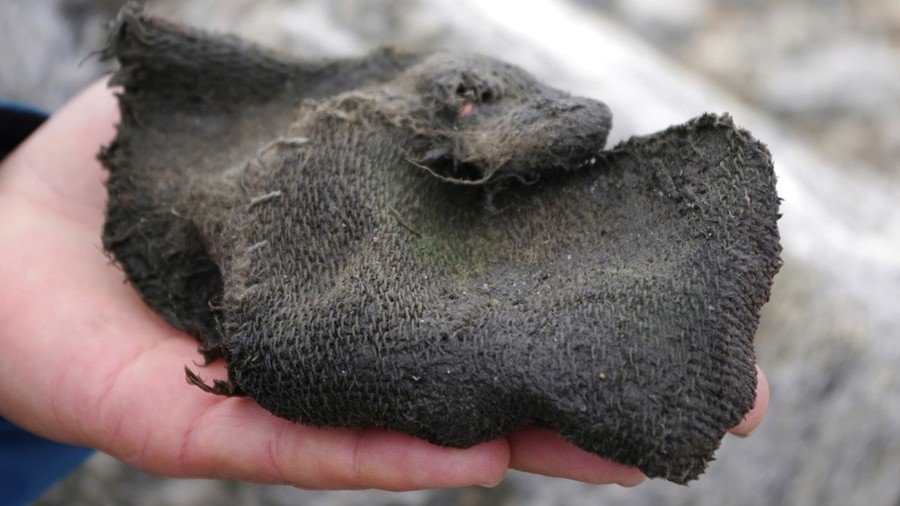 Climate change has allowed archaeologists to find more than 2,000 ancient artifacts under perennial ice in Norway's Oppland Mountains. However, the melting process actually poses a threat to the delicate discoveries.
Home to peaks such as the 2,439 meter Galdhoppigen, the region in central Norway also holds secrets of ancient civilisations dating back to the Iron and Bronze Ages.
A new report in the Royal Society Open Science, authored by archaeologists from Norway's Department of Cultural Heritage and the Oxbridge universities, details how hundreds of objects have been found between 2006 and 2015.
The haul has been put down to changing weather in the vicinity, which not only helps to uncover hidden materials but actually threatens their preservation.
The discoveries under areas previously encased in ice include hunting implements like arrows, clothing rags and wooden traps designed to direct deer towards waiting archers.
Through radiocarbon dating of the objects, researchers found that although some time periods yielded scores of human artifacts, others provided little to nothing at all, reflecting altering trends in human-living and even the existence of plague.
"One such pattern which really surprised us was the possible increase in activity in the period known as the Late Antique Little Ice Age (c.536-660AD)," said Dr James H Barrett, of Cambridge's McDonald Institute for Archaeological Research.
"This was a time of cooling; harvests may have failed and populations may have dropped. Remarkably, though, the finds from the ice may have continued through this period, perhaps suggesting that the importance of mountain hunting increased to supplement failing agricultural harvests in times of low temperatures."
He suggested that the high number of finds between 8th and 10th centuries may be reflective of economic patterns and the increasing sprawl of human populations.
"One driver of this increase may have been the expanding ecological frontier of the towns that were emerging around Europe at this time," Barrett added.
According to the recently published study, artifacts dating back to the medieval period from the 11th century onwards are few and far between.
Brit Solli, of Oslo's Museum of Cultural History, puts this down the arrival of mass infectious disease.
"Once the plague arrived in the mid-14 century, trade and markets in the north also suffered. With fewer markets and fewer reindeer the activity in the high mountains decreased substantially."
If you like this story, share it with a friend!
You can share this story on social media: