Ancient Greek shipwrecks discovered in Aegean Sea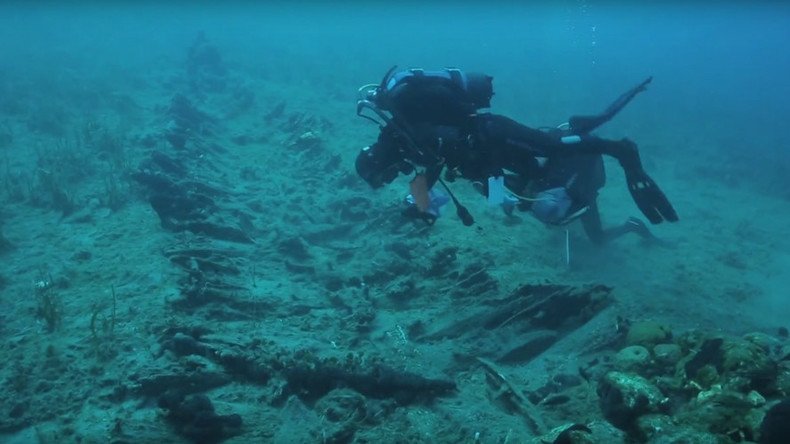 Underwater archeologists have discovered eight shipwrecks dating back thousands of years while exploring waters around the Greek islands of Fourni.
The Fourni Underwater Survey, a joint US-Greek expedition to uncover archeological sites around the archipelago, has so far uncovered a total of 53 shipwrecks and countless invaluable artefacts over the last three diving seasons.
Peter Campbell of the RPM Nautical Foundation (RPMNF), one of the leaders of the project, believes the area was a popular among ancient boatmen as it provided good anchorage points for vessels crossing the Aegean sea. At Fourni, they were protected from the hazardous northwest winds – although the occasional southern storm sometimes caught them unawares.
"The ships would just plow into the cliffs and then scatter down," Campbell told Live Science. "We find piles of amphoras [ancient Greek vases]. It looks like the scene of a giant car crash, with these ceramics cascading down."
Among the eight shipwrecks found, dates range from the late Greek Archaic period (525-480 BC) to the Early Modern period (1750-1850 AD). They also contain treasures such as lamps, cooking pots and anchors.
In some cases, a ship's cargo could be traced back to its origin, such as Hellenistic-era amphoras (331-323 BC) from the Greek island of Kos. In other cases, amphoras have been identified from Italy, North Africa, Cyprus, Egypt, Spain and elsewhere.
The expedition is the third since the summer of 2015 when maritime archaeologist and co-director George Koutsouflakis received a call from Manos Mitikas, a local fisherman who had spent years working in the waters around Fourni. Mitikas said he had grown up seeing pottery on the seafloor and had a hand-drawn map of about 40 sites of shipwrecks that he wanted to share.
"I thought the sea was just like that," Mitikas told National Geographic last year.
The third part of the project took place over three weeks in June aboard the research vessel Hercules. A fourth is already planned for 2018 with project leaders hoping to delve into deeper waters with the help of underwater vehicles.
You can share this story on social media: