Turkish actions in Syria distract from efforts to defeat ISIS – US defense secretary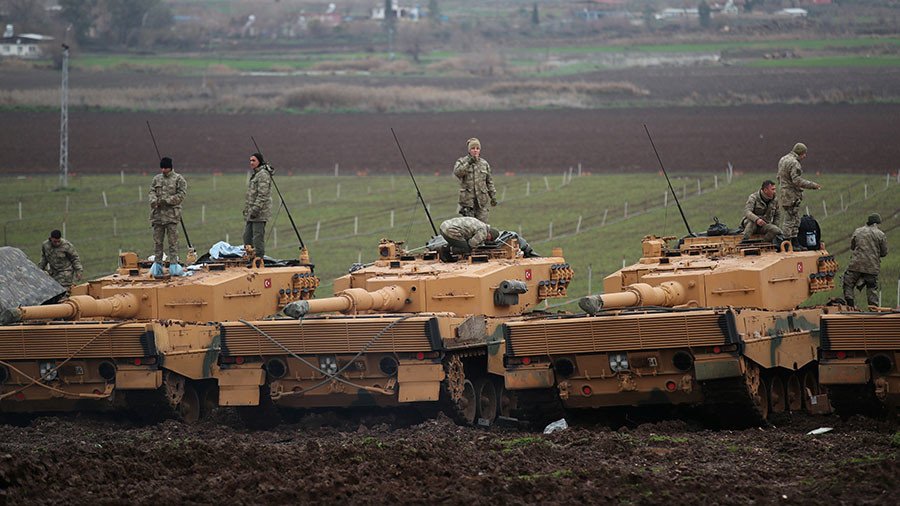 Turkey's operations in Syria are distracting from efforts to ensure the defeat of Islamic State (IS, formerly ISIS) and risk "exacerbating the humanitarian crisis" in the country, US Defense Secretary Jim Mattis said.
He noted that Ankara's operation against Kurdish fighters in Afrin, northern Syria, also risks worsening the humanitarian crisis in the area, as well as in other parts of the country.
He urged Turkey to exercise restraint, stating that it has already disrupted the peaceful return of refugees and could be seen as an opportunity for Al-Qaeda and IS.
"This could be exploited by ISIS and Al-Qaeda, obviously, that we're not staying focused on them right now. And obviously it risks exacerbating the humanitarian crisis that most of Syria is going through," Mattis said.
However, the US official added that Washington understands Turkey's security concerns, citing what he called an active Kurdish insurgency inside Turkish borders.
The comments were made to reporters during Mattis's trip to Indonesia, where he met with senior government officials on Tuesday.
Turkey launched 'Operation Olive Branch' against Kurdish fighters in Afrin on Saturday, accusing them of terrorism. Ankara says the operation is in line with international law and that it is taking care to avoid civilian casualties. However, reports from Kurds have claimed that the operation has already led to multiple civilians losing their lives.
The campaign has been condemned by the Syrian government, while Russia has urged restraint and respect for Syria's territorial integrity. Moscow has also emphasized the importance of focusing international efforts on the Syrian peace process following the defeat of IS.
The start of the military campaign follows Washington's announcement earlier this month that it was planning to train a 30,000-strong Kurdish-led force in Syria. According to former Turkish Foreign Minister Yasar Yakis, 'Operation Olive Branch' wouldn't have been launched if the US had honored its promise to cut off supplies and support to Kurdish militias.
"If the US wasn't going to arm Kurds, Turkey wouldn't have arrived to the point where it is...you should not arm and train and provide ammunition to a terrorist group," he told RT, referring to the Kurdish People's Protection Units (YPG).
Washington's decision to set up the Kurdish-led force prompted anger from Turkish President Recep Tayyip Erdogan, who promised to "drown this terrorist force before it is born."
US support for the YPG has long been a source of tension between Ankara and Washington, with some Turkish politicians calling to ban the US Air Force from using Incirlik Airbase in Turkey until the Pentagon ends its ties with Syrian Kurds.
Think your friends would be interested? Share this story!
You can share this story on social media: