Syrian Army encircles large group of Al-Nusra Front in Idlib, liberates airport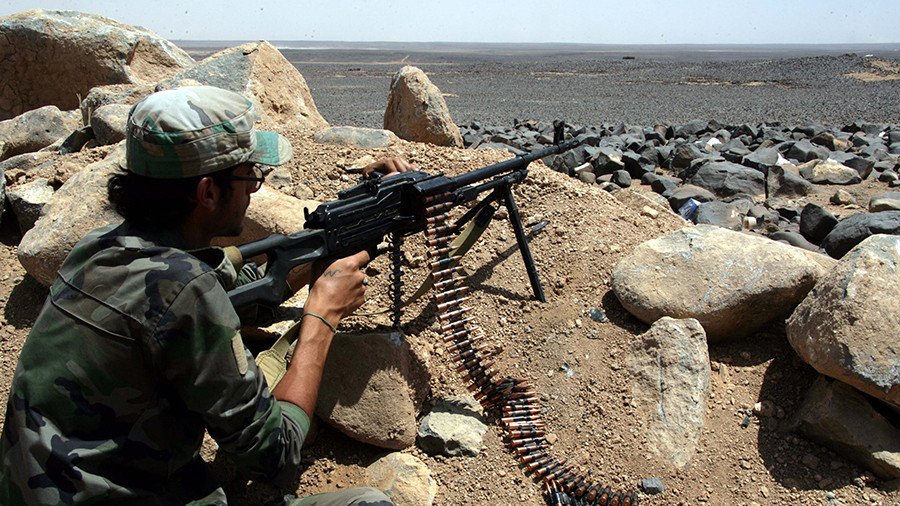 The Syrian Army and militia have encircled a large grouping within Al-Nusra Front in eastern Idlib and have liberated the Abu Duhur airport from jihadists, Russia's Defense Ministry reported on Sunday.
"Assault troops of the Syrian government forces under the command of General Hassan Suhel, while advancing along the road connecting Hama and Aleppo, have joined the militia units near Herbet al Ghajar and Rasm al Harmal," the ministry said.
"They have therefore completed the encirclement of a large grouping within the terrorist organization Jabhat al-Nusra [Al-Nusra Front] in the eastern part of the Idlib Province."
Additionally, during the assault the Syrian Army managed to drive out militants from the Abu Duhur airport, which had been under the terrorists' control since September 2015, the ministry said.
READ MORE: Syria fully liberated from ISIS terrorists – Russian MoD
You can share this story on social media: