My godfather, the Fuhrer: Romanian pensioner claims connection to Adolf Hitler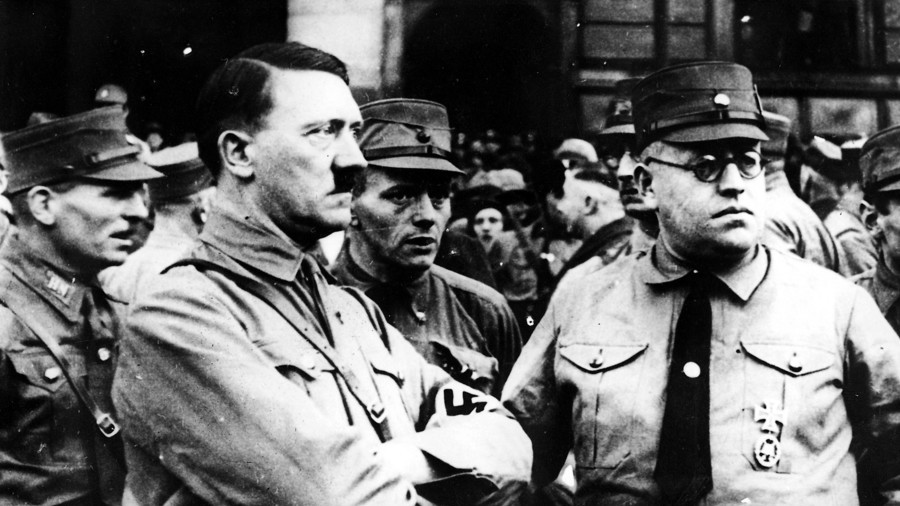 A Romanian pensioner has come forward with claims that he is the godson of Adolf Hitler. He says he was baptized by the murderous dictator at a camp for ethnic Germans during World War II.
Adolf Ernst Stadler, 77, who lives in the village of Voievodeasa in Suceava County, northern Romania, had long been told that Hitler was his godfather, but it wasn't until he was granted German citizenship that he found the proof. Stadler claims he was the first baby born in a special camp set up for ethnic Germans in Hohenschwangau, near the German border with Austria.
"My family was taken from Voievodeasa and brought to Germany, because both of my parents were Germans," he told the local news portal, Monitorul de Suceava. "They were quartered in a camp at Hohenschwangau. My father was eventually conscripted into the German Army."
Stadler claimed that Hitler promised to be godfather to the first baby born at the site. "My mother told me that Hitler was my godfather, which is the reason I was named Adolf. She also told me that the dictator held me in his arms during the ceremony, and that my birth certificate was written with golden letters and it was signed by Hitler. The dictator also gave her some money as a gift and promised that he would take care of me."
Eventually, Stadler and his mother came home to Romania at the end of the war. Later as an adult, Stadler found out that his father survived the war and was living in Germany. After meeting his father, Stadler obtained German citizenship.
It was only then, after searching German archives, that he found a document showing he had been born in Hohenschwangau on April 25, 1941. He'd previously thought the document had been burned by his mother as the Soviet army advanced on Nazi-occupied Europe from the east.
"She was afraid that the Russians might hurt us. I imagine that they could have shot us," he said. "When she renewed the identity papers, my mother did not mention Adolf as my first name, only Ernst, for the same reason."
READ MORE: 'Wish you well against Jewish invaders': Himmler's letter to Palestinian Arab leader discovered
While Hitler had no biological children, he was known to have a number of godchildren, mostly the sons and daughters of high-ranking Nazi officials. In 2011, one of them, Niklas Frank, the son of Hans Frank who oversaw the brutal occupation and extermination camps of Poland, appeared in a German-Israeli documentary titled 'Hitler's Children.'
Despite having German citizenship and ancestry, Stadler wants to stay in Romania as it is his home.
You can share this story on social media: