Nazi saboteurs planned to blow up mines in Chile, WW2 documents reveal (VIDEO)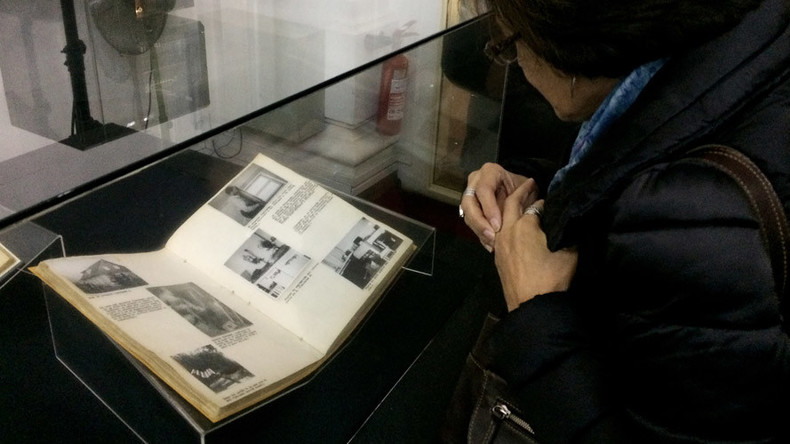 Official documents detailing the actions of a Nazi-hunting unit established by the Chilean government during World War II have been released to the public for the first time.
The cache provides insight into the operations of a special investigative team nicknamed 'Department 50', set up in 1942 to track down a group of spies with allegiances to Nazi Germany.
READ MORE: Hitler busts among Nazi relics found in secret room in Argentina (PHOTOS, VIDEO)
Now publicly accessible via Chile's National Archives, the historical material reveals that clandestine Nazi groups were at work within the South American nation during the war.
Launched by then-director of Chile's police force, Jorge Garreton, 'Department 50' has been hailed in Chile as instrumental in clamping down on paramilitary Nazi groups. The secretive police unit was successful in unearthing spy cells monitoring allied shipping.
Dating from the early '40s, the newly available government documents also include reports on how Chilean investigators foiled Nazi plans to bomb parts of the country's mining network.
The suspects movements, interrogation files and photographs of Nazi meetings also make up the archive material.
Images from between 1937-1944, and reportedly taken in the south of Chile, depict Nazi supporters attending summits and carrying out training drills in the countryside.
One picture shows a group of people performing the 'Seig Heil' salute before a photograph of German dictator Adolf Hitler. The flag of Chile can be seen in the background hanging alongside a Nazi swastika and a banner pledging 'sacrifice' to the people of Germany.
In a ceremony on Thursday, current director general of Chile's police force, Hector Espinosa, praised those who helped stamp out the spread of Nazi influence.

"Young people deserve to know what a handful of detectives did to stop the Nazism that radiated its tentacles almost throughout the continent," he said.

"They changed the course of events," he added.