Terrorists in Iraq & Syria know how to make chemical weapons, threat may spread – Lavrov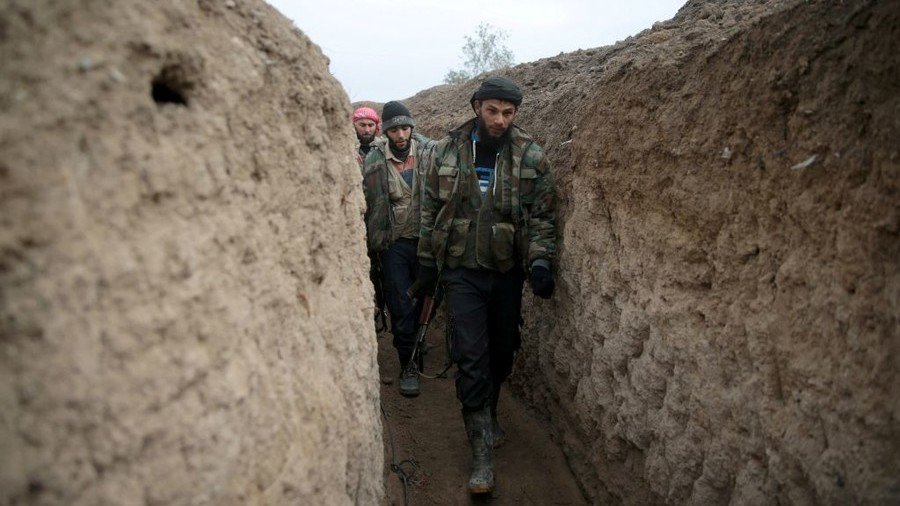 Terrorists in Iraq and Syria have learnt to produce chemical weapons and there's a real threat they may be used outside the region, Russian Foreign Minister Sergey Lavrov told the UN Security Council.
"There are serious concerns over the growing threat of 'chemical' terrorism in the Middle Eastern region, in particular, on the territory of Iraq and Syria," Lavrov said on Thursday.
"The militants not only use toxic chemicals, but also have their own technologies and production capabilities for the synthesis of full-fledged chemical warfare agents as well as established and branched channels for accessing the precursors," he added.
Lavrov also blasted a number of Western nations, which, he says, chose to turn a blind eye to the use of chemical arms by terrorists, making groundless accusations against the Syrian government instead.
The Russian FM warned the UNSC of the "very real risk of the spread of chemical terrorism beyond the Middle East, taking into account, in particular, the very significant segment of foreign militants among the extremists."
"The terrorists, who arrived in Syria and Iraq from abroad, have already had the chance to gain practical experience as well as skills in production and use of chemical weapons," Lavrov pointed out.
He also blasted some Western states for turning a blind eye to the use of chemical weapons by terrorists, hurling groundless accusations against the Syrian government instead. "Over the past three years, we have repeatedly proposed the adoption of a UN Security Council resolution or, at least, a statement by its chairman, condemning specific acts of 'chemical terrorism' in Syria and Iraq. Unfortunately, all our proposals were constantly met with stiff resistance from a number of Western colleagues," Lavrov said.
Like this story? Share it with a friend!
You can share this story on social media: