Military response to gang violence an option – Swedish PM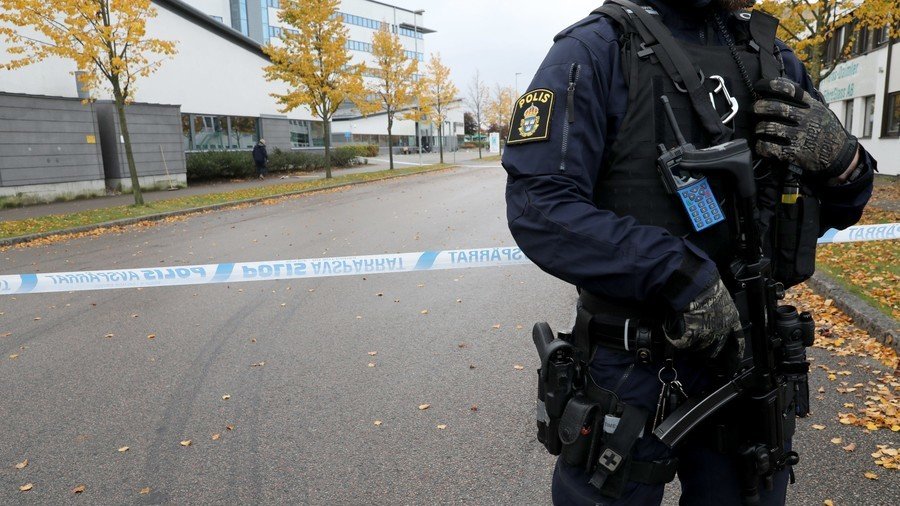 Sweden's PM Stefan Lofven has not ruled out deploying the military to clamp down on organized crime, but he said other avenues must first be explored before taking such drastic action.
Violent crime topped the agenda during a debate between party leaders in the Riksdag Wednesday, with nationalist Sweden Democrats leader Jimmie Akesson seeking to declare war on criminal gangs.
It comes after a gang related murder of a 21-year-old man in Malmo last weekend.
Akesson mooted the idea of the Swedish armed forces to be deployed to tackle the rising violent crime, according to OMNI news. The suggestion was opposed by MPs, including Justice Minister Morgan Johansson.
Citing Swedish statistics, the government said crime has been on a downward trend over the last 25 years. However, lethal violence involving firearms, has increased between warring criminal gangs.
Records released by Swedish Police in December 2017 reveal there were a total of 306 shooting incidents last year, resulting in 41 deaths. The majority of the fatal incidents occurred in the capital Stockholm.
Swedish PM Stefan Lofven of the Social Democrats suggested that deploying the military is a potential solution, while speaking to news outlet TT Nyhetsbyran.
"It's not my first-hand action. But we need to see additional authorities in collaboration to crack the gang crime," Lofven said, reported Aftonbladet.
READ MORE: Shooter at large after injuring 3 in Malmo, Sweden
"The most important thing for me is the message to these seriously organized criminals, that you have no place in our society. That is why we have added so much resources, tighten the penalties and commit to economic crime."
You can share this story on social media: