Shooter at large after injuring 3 in Malmo, Sweden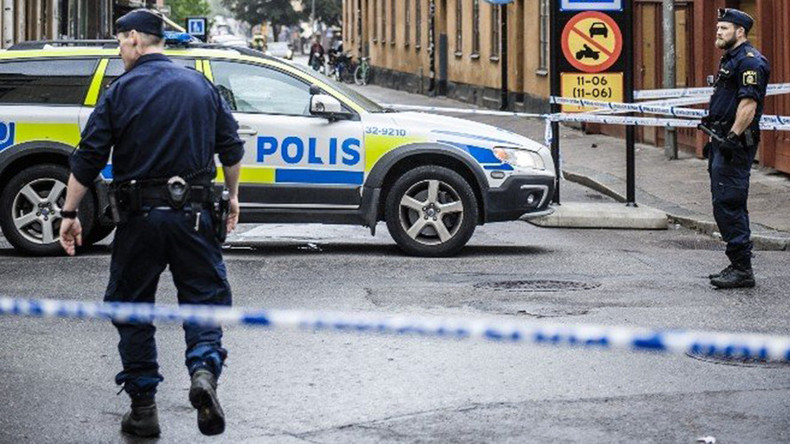 Three people have been injured in a shooting in Sweden's third-largest city, Malmo. Police are currently searching for the shooter.
The shooting occurred in a building on Ystadvagen Street in Malmo overnight Saturday, according to a police statement. Two people suffered life-threatening injuries, one other was left with minor injuries.
Neither the number of offenders nor their whereabouts are known so far, police said in statement.
The building, according to police, is likely a community property rented out for organizing events. About 70 to 100 people were there at the time of the attack, according to local media reports.
According to reports in local media, a man entered the building shouting "Who hit my brother?" before opening fire.
RT has reached out to Swedish police, who said they could not confirm at the moment whether the incident was isolated or related to gang violence, according to police spokesperson Anna Goransson.
READ MORE: Journalists mock far-right editor's offer of free trip to 'crime-ridden' Swedish city
The police are currently talking to witnesses and checking CCTV cameras. Traffic on Ystad Road was locked down until the end of the forensic examination of the site. It was reopened at 10am local time.
You can share this story on social media: