Journalists mock far-right editor's offer of free trip to 'crime-ridden' Swedish city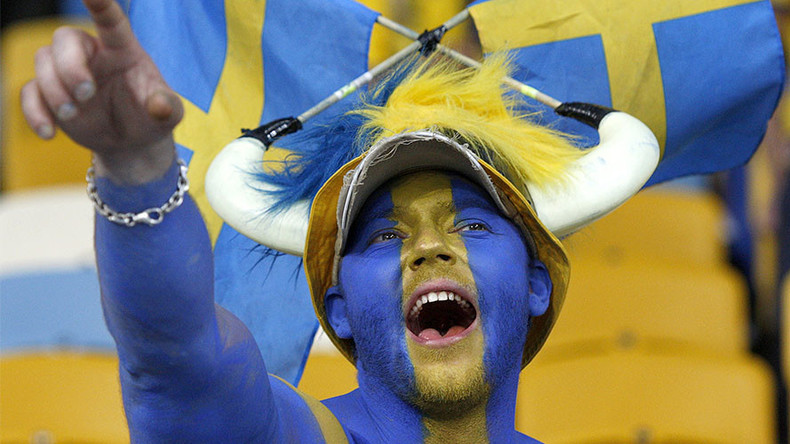 Never underestimate the lure of a free holiday as the editor of a far-right publication found out when he offered a paid trip to the "crime-ridden migrant suburbs of Malmo." Not surprisingly, people were happy to take up his offer of a trip to Sweden.
Infowars Editor-At-Large Paul Watson tweeted his offer to pay travel costs for journalists "to stay in crime-ridden migrant suburbs of Malmo" in an apparent response to the ridiculing of Donald Trump over comments he made about a non-existent crisis in Sweden.
Watson's post quickly drew responses from thousands of people, most of whom weren't too fazed by the dangers he claimed the suburb of Malmo posed.
"Can I bring my wife too?" journalist Kurt Eichenwald asked.
"I will send you my bank info and send you selfies from Malmo," another journalist, Joey Ayoub, responded.
Even non-journalists attempted to take up the offer, including comedian Al Murray who described Sweden as "an ace city break" and Dom Joly, who previously holidayed in North Korea and Chernobyl for a book titled 'The Dark Tourist.'
Watson has ridiculed journalists who mocked his offer, tweeting about crime in Sweden and asking if they would feel comfortable walking through Malmo's "migrant suburbs" at night.
He has made good on his promise to one journalist who accepted his offer, donating $2,000 to a GoFundMe to bring US journalist Tim Pool to Sweden to investigate the alleged crime wave.
Sweden found itself at the center of global attention following comments made by Trump at the weekend. He suggested the country had experienced a significant incident related to its immigration policies the previous night. The president's comments stemmed from a story broadcast on Fox News about which key subjects have since claimed their statements were taken out of context.
READ MORE: Police knock down documentary behind Trump's #LastNightInSweden gaffe
Last night riots erupted in the Stockholm district of Rinkeby, as police arrested a wanted suspect at a subway station. Between 30 and 50 people were involved in the disturbances, according to police.
A police officer was injured in the riot, which saw several warning shots fired at the crowd. It's not known if any immigrants were involved in the unrest.
READ MORE: Rioters set cars on fire, loot shops in Stockholm suburb (PHOTOS, VIDEO)