Rioters set cars on fire, loot shops in Stockholm suburb (PHOTOS, VIDEOS)
Police in Sweden were forced to fire warning shots after a group of unidentified persons ran riots in the Rinkeby district of Stockholm late on Monday, setting cars on fire, throwing stones at police and looting local stores.
A police officer was injured during the clashes, forcing law enforcers to fire several warning shots at the crowd, Swedish public service broadcaster SVT reported, citing a local police spokesperson.
At least seven or eight cars were burned in the area during the evening, police said in a statement.
A photographer from the Dagens Nyheter newspaper said he had been assaulted by a group of some 15 people in Rinkeby when he attempted to report on the unrest.
"I was hit with a lot of punches and kicks both to my body and my head. I have spent the night in hospital," he said.
The unrest reportedly started after police arrested a wanted person at the subway station in Rinkeby, one of the districts with the highest number of immigrants in Stockholm, at around 8pm on Monday.
It is unclear how many people were involved in the riot, Lars Bystrom, Stockholm police spokesperson, said, adding that there were between 30-50 people.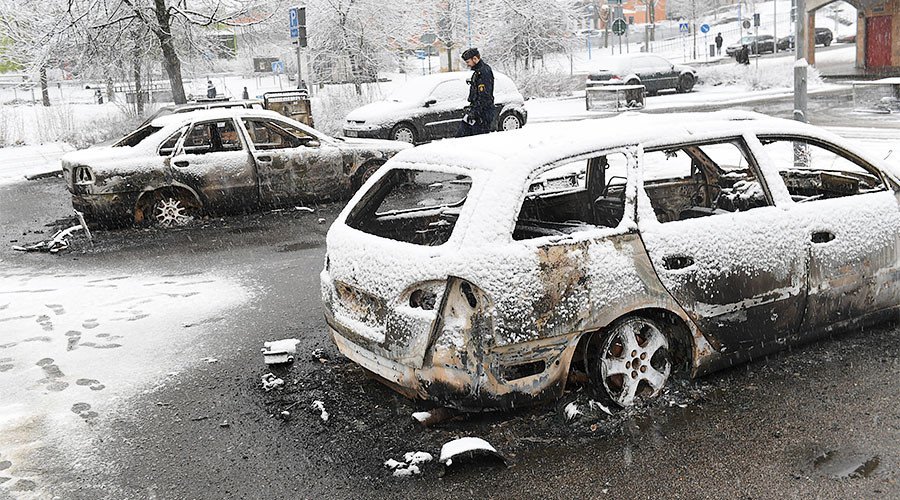 "Some may have disappeared, others have been added, it is difficult to get a handle on how many exactly," he told SVT. "We have a fairly large number of police officers trained to handle this type of a situation."
READ MORE: Police in Swedish city appeal for public help amid 'upward spiral of violence'
Several shops in the area were looted during the riots. One of the shop owners, who had received an alarm signal directly to his phone, went to check on site and was beaten, SVT reported.
Police managed to restore order only after midnight.
In a statement Tuesday, police said they are preparing charges including three counts of violent rioting, assaulting a police officer, and two cases of assault, criminal damage and aggravated thefts. Regional police chief Ulf Johansson said the force would increase their staff levels to ensure security and order.
An investigation has been launched into the violent riots and an assault against officers.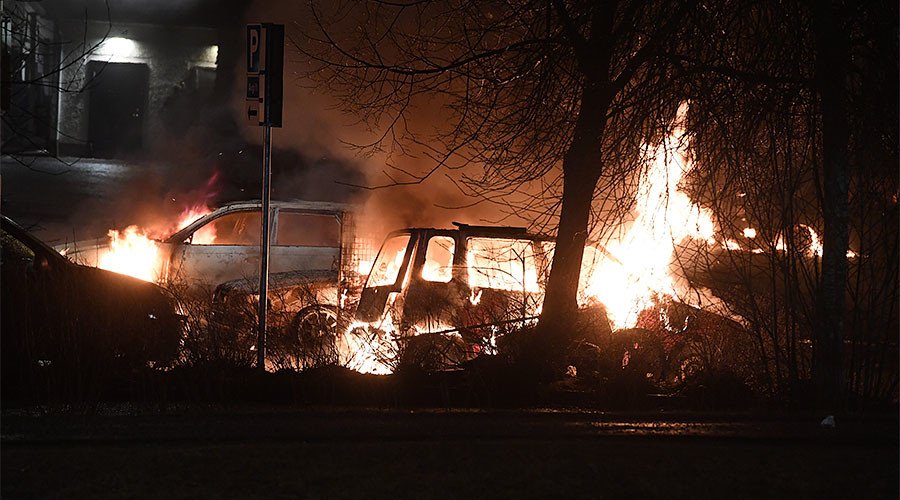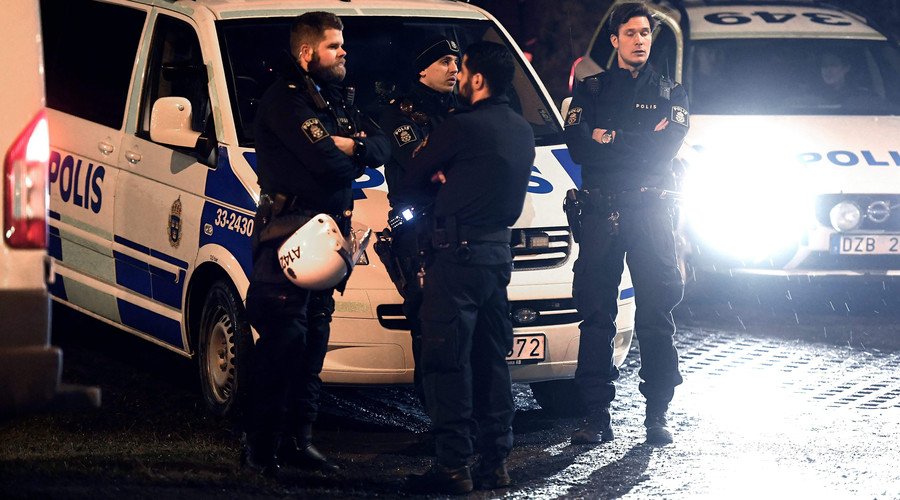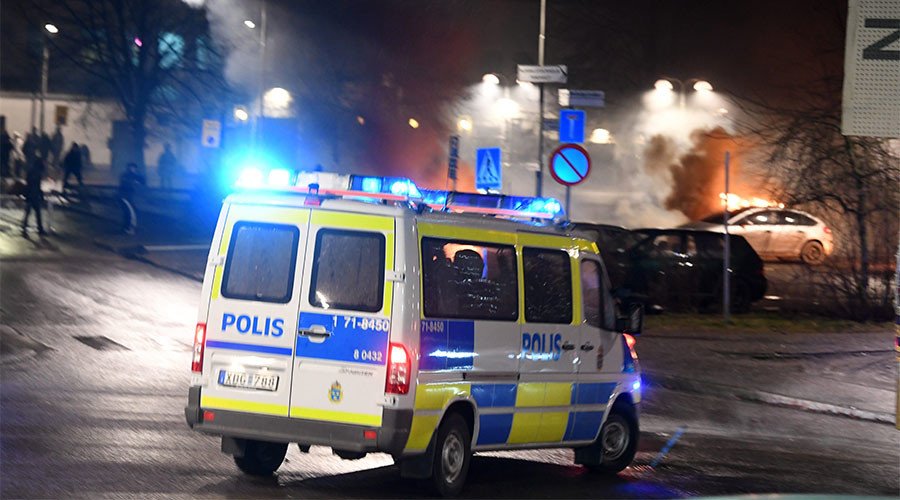 You can share this story on social media: