Pope Francis hit in face by object thrown from crowd before mass in Chile (VIDEO)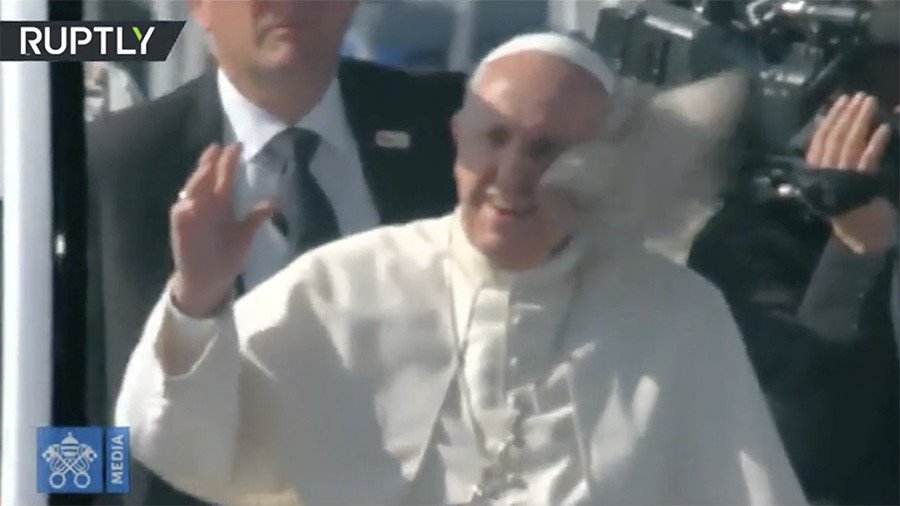 Pope Francis was struck by what appears to have been an item of clothing or a towel as he greeted crowds from the popemobile on his way to an open-air Mass in Chile's capital, Santiago.
The 81-year old was hit on the left side of his face, the footage from Santiago's O'Higgins Park shows. The pontiff appeared to be unharmed, however, and maintained a smile as he waved to worshipers as though nothing had happened.
The Pope's visit to the country was marred by violent protests and attacks on churches as many local Catholics are still angry at Francis for appointing a bishop, who was involved in a sex abuse cover-up scandal, as the head of a diocese. There was also backlash from pro-abortion activists and those angered by the high cost of staging the pontiff's visit. Around 30 people were also detained the southern city of Concepcion, after they took to the streets claiming the authorities "wouldn't show the real image of Chile" to the Pope.
You can share this story on social media: