Facebook will soon filter out RT news, so this is how you fix it… probably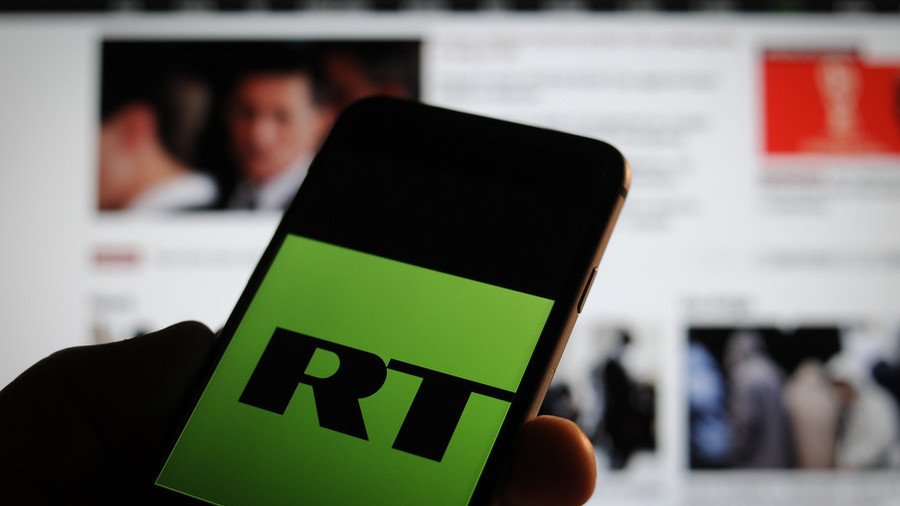 Social media giant Facebook is changing its news feed, presumably to make it more about human interaction. If you get your RT news through the network, here is what you need to do to prevent the new algorithm from obscuring it.
Like and 'prioritize.' This will hopefully keep the news in the feed no matter whatever arcane algorithms Mark Zuckerberg deploys. Unless Facebook chooses to simply push the RT page into obscurity, which it can.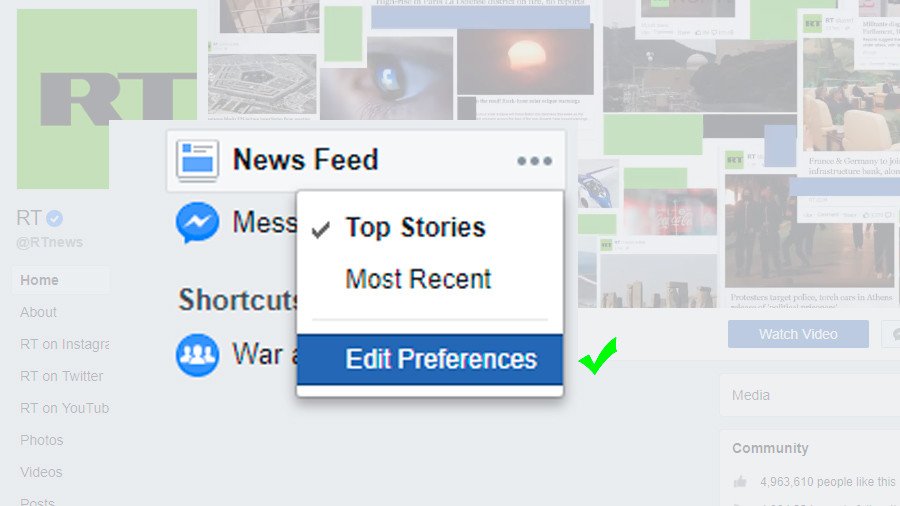 So better yet, install a mobile app. It's a direct route to your phone from content producers like RT that will not be blocked or throttled (at least until the fight for net neutrality is lost). Here are RT's versions for Android, iOS and Windows Mobile/Windows 8.
Allow browser notifications. Basically, every news website asks you to, but it's highly doubtful that you'll need this in order to avoid missing stories from CNN and MSNBC. You can also simply obtain an RT news plugin for whatever browser you use.
Subscribe on Twitter and be sure to turn on mobile notifications.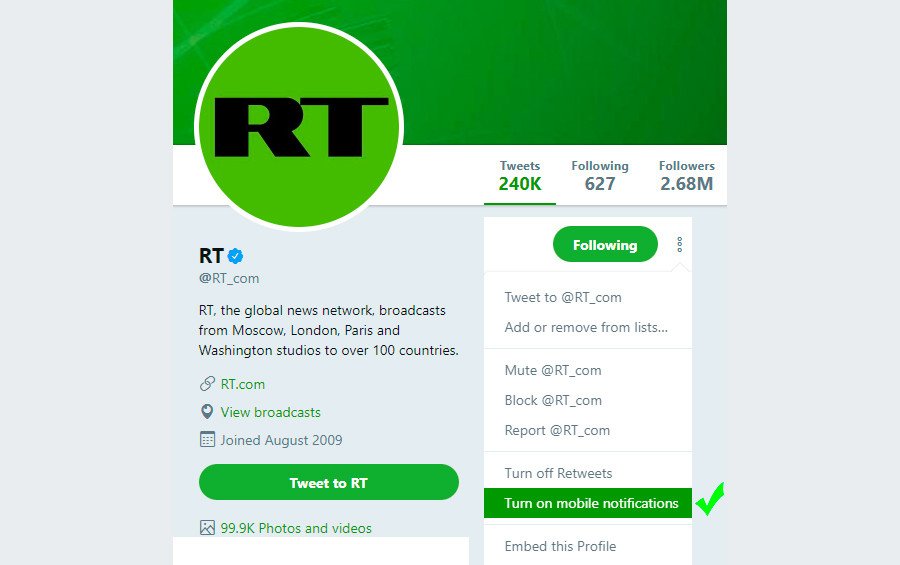 Subscribe on YouTube and turn on notifications. It's basically like watching RT on TV, but with the opportunity to simultaneously rant in the comments section.

Take some less obvious routes: RT also has an Instagram account with visuals…
And a channel on Telegram as well. Hopefully, it won't be banned in your country any time soon.
You may also be part of the majority (though the number is shrinking) who still get their news on TV. In case your cable or satellite provider drops RT, the signal is right there online – just tune in!
This is all really simple, and would work for most alternative media, which are currently on the defensive from the MSM machine. And don't underestimate the threat. Companies like Google, Facebook and Twitter have become a major or even sole provider of news to hundreds of millions of people across the world.
But none of them are required by law to treat all sources of news equally, and they are all under pressure not to. It's called fighting "fake news." In reality, any alternative media is a potential target, not just RT. But yeah… RT in particular.
Google openly admits to throwing a monkey wrench in the works of RT. Twitter reportedly has a practice of "shadow banning" accounts it does not like. Facebook apparently censors political speech and bans people on orders from Uncle Sam.
The self-appointed 'news gatekeepers' do not (yet) have the power to send SWAT teams to the homes of people reading alternative news sources. So why not fight back?
You can share this story on social media: