Over 1,800 Pakistani clerics issue fatwa on suicide bombings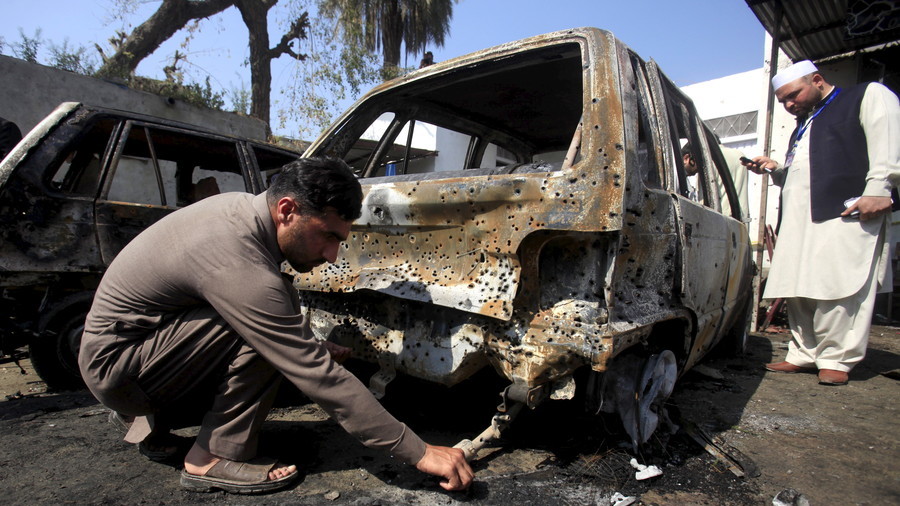 A group of 1,800 Pakistani Muslim clerics has issued a fatwa forbidding suicide bombings, according to a newly published, government-backed book.
"This Fatwa provides a strong base for the stability of a moderate Islamic society," Pakistan President Mamnoon Hussain wrote in the book, as cited by Reuters. "We can seek guidance from this Fatwa for building a national narrative in order to curb extremism in keeping with the golden principles of Islam."
Despite widespread condemnation of suicide bombings by clerics and preachers in the country, extremists still view such attacks as their most effective weapon in their arsenal. Over 67,000 people were killed in terrorist attacks carried out in Pakistan between 2013 and 2017, with the government's war on terror costing upwards of $118 billion, Pakistan Today reports.
The group of clerics declared that, "no individual or group has the authority to declare and wage jihad (holy war)." The book in which the fatwa was published was prepared and produced by Pakistan's International Islamic University and was released in Islamabad Tuesday.
The Pakistani intelligence service has been accused of fostering terrorism and turning a blind eye to extremist groups. Most recently, US President Donald Trump accused the Pakistani government of giving safe haven to terrorists.
The United States has foolishly given Pakistan more than 33 billion dollars in aid over the last 15 years, and they have given us nothing but lies & deceit, thinking of our leaders as fools. They give safe haven to the terrorists we hunt in Afghanistan, with little help. No more!

— Donald J. Trump (@realDonaldTrump) January 1, 2018
Islamabad has vehemently denied such accusations over the years, with Pakistan's army chief General Qamar Javed Bajwa saying he felt, "betrayed," by the US government's decision to cut almost $2 billion in military aid in January.
You can share this story on social media: