Scissors hijab attack on 11yo girl that triggered outcry 'did not happen' – Canadian police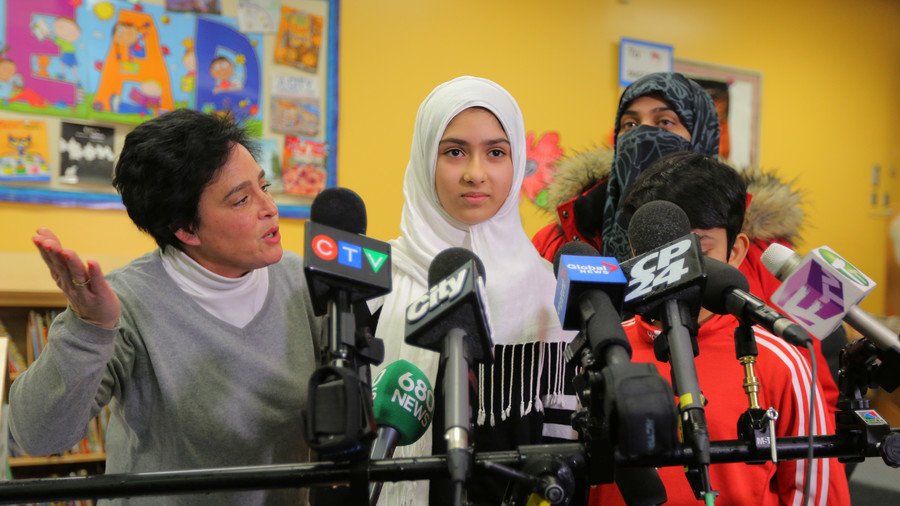 Toronto police have confirmed that an alleged scissors attack on a schoolgirl's hijab, which sparked widespread outrage including a public condemnation by Prime Minister Justin Trudeau, was a hoax.
An 11-year-old girl claimed on Friday that a man twice tried to cut off her hijab as she walked to school with her brother. Police say the investigation is now concluded and "the events described in the original news release did not happen." It's still not clear why the girl reported the false incident.
The story captured national attention and was denounced by Prime Minister Trudeau, Ontario Premier Kathleen Wynne and Toronto Mayor John Tory.
The mayor responded to the clarification that the event never happened by saying: "It is good to know that this event didn't happen. We all must remain vigilant in the fight against hate, racism, bigotry, anti-Semitism and Islamophobia to make sure our city remains an inclusive place."
Police told CBC News that the girl who reported the incident will not face any legal consequences.
"These allegations were extremely serious and, not surprisingly, they received national and international attention," police spokesman Mark Pugash said in an interview.
He added that it is "very unusual" for someone to make false allegations of this type and said he hopes it will not discourage others from coming forward.
The girl's school, Pauline Johnson Junior Public School in Scarborough, contacted police after she told them about the incident. The Toronto District School Board then put her before the media on Friday to recount the matter.
The school board issued a release, Monday, saying it was happy the incident did not really happen, adding it would not be commenting further.
You can share this story on social media: