Holocaust memorial fails to mention Jews as Trudeau faces criticism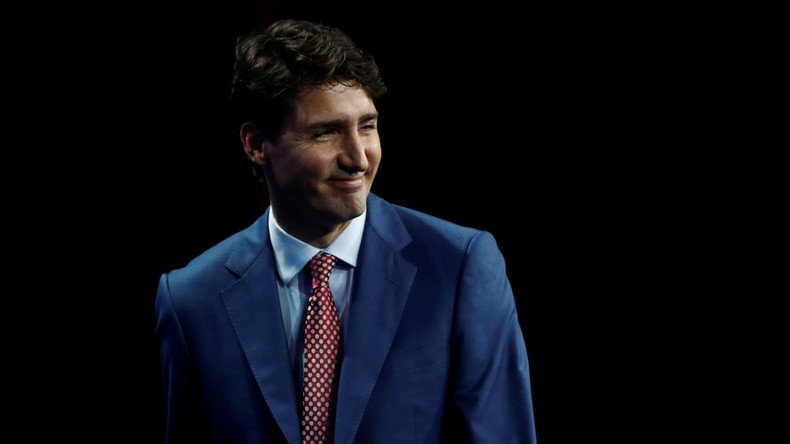 The Canadian government has removed a plaque from a Holocaust memorial after it was found to be missing any reference to Jewish people.
The plaque, revealed by Prime Minister Justin Trudeau at the opening of the National Holocaust Monument in Ottawa last week, will be replaced with another that more accurately reflects "the horrors experienced by the Jewish people," according to Heritage Minister Melanie Joly.
The omission escaped Trudeau, who was joined by Holocaust survivors as he toured the CA$8.95 million (US$7 million) memorial last Wednesday, but was picked up on by Conservative MP David Sweet.
"How could the prime minister permit such a glaring omission of reference to anti-Semitism and the fact that the millions of men, women and children who were murdered were overwhelmingly Jewish?" said the opposition MP, as cited by CJN. "If we're going to stamp out hatred towards Jews, it's important to get history right."
Six million Jews were killed in the Holocaust, by far the largest group to be persecuted by the Nazis.
A picture of the plaque was tweeted by Conservative Senator Linda Frum Tuesday.
The text read: "The National Holocaust Monument commemorates the millions of men, women and children murdered during the Holocaust and honours the survivors who persevered and were able to make their way to Canada after one of the darkest chapters in history."
Last year, the Toronto Sun, along with some right-wing US news sites, hit out at the politician for not mentioning the Jewish people in his statement to mark International Holocaust Remembrance Day.
A later tweet did mention the need to fight anti-Semitism, however.
You can share this story on social media: