US missile systems in Japan may have offensive purpose & be controlled by Washington – Moscow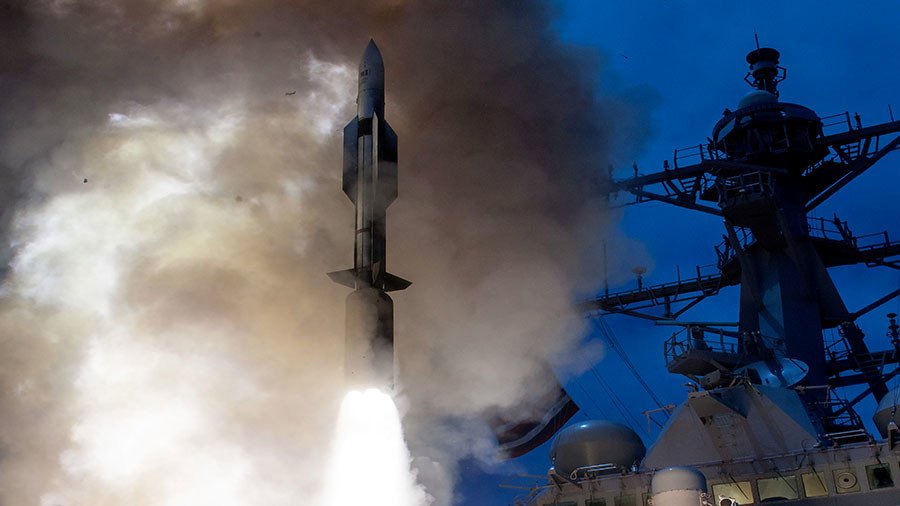 The US-made Aegis missile-defense system deployed in Japan could be used for offensive purposes and fall under full control of Washington, the Russian foreign minister warns.
The deployment of the American Aegis Combat System, designed to provide defense against short to intermediate-range ballistic missiles, casts a shadow over Russia-Japan relations, Russian Foreign Minister Sergey Lavrov said during his annual Q&A on Monday. Moscow has serious concerns over its purpose and who will be behind the operational control of the missile system in Japan. Despite Tokyo's assertions, Moscow remains unconvinced.
"We have data that the system that will be deployed in Japan is based on universal launchers, which can use assault weapons," the foreign minister stated. He added that Washington has never given control over its weapons to the country of deployment and this time will be no exception.
"We have heard that it will be Japan that will allegedly operate this system, and the United States will have nothing to do with it, but we have serious doubts that it is so."
The statement comes on the heels of a report, which states that the stationing of the Aegis system is allegedly aimed at curbing Russia and is intended as a deterrent against its nuclear missiles, Japanese media say, citing an unnamed official.
Last month, Tokyo decided to boost its ballistic missile defense system and approved the purchase and deployment of two Aegis Ashore batteries – expected to become operational by 2023 – at a cost of around $2 billion.
Moscow has repeatedly stressed that it is eager to engage in dialogue over the stationing of US missile defense systems overseas, to make sure they will not "become a serious destabilizer" of the international climate, according to Lavrov. Despite US claims that the weapons are not directed against Russia, Moscow has "plenty of evidence that all this is not so."
You can share this story on social media: