New bee species found thriving in former Arctic nuke site - study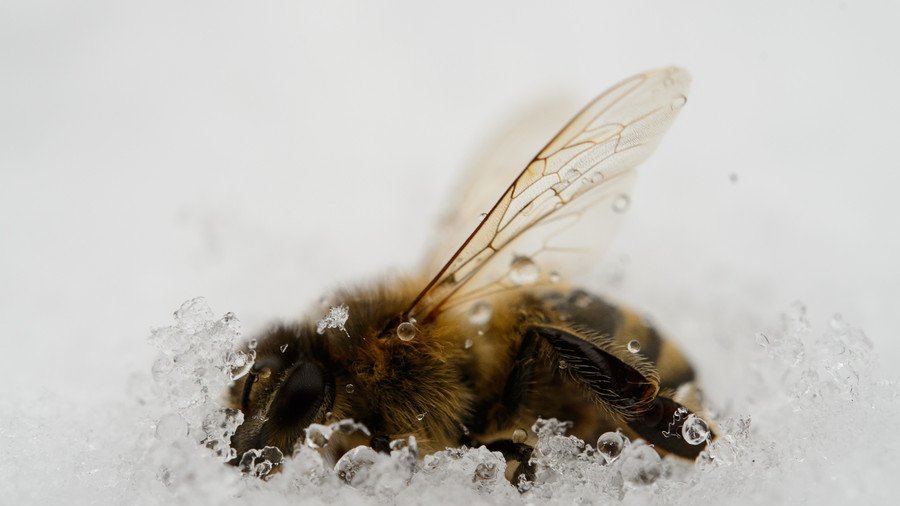 A species of bee has been discovered that is miraculously capable of surviving in the high arctic region where the Soviet Union once tested nuclear weapons for decades, according to a new study.
The 'Bombus glacialis' species lives on the archipelago of Novaya Zemlya, which the Soviet Union closed off decades ago to carry out scores of nuclear tests. While previously considered to be a subspecies of the B. polaris - one of the only other arctic bee types in the world - a recent study published in Polar Biology confirmed B. glacialis to be its own species.
READ MORE: What's killing the world's bees? New study claims a surprising culprit
Specimens of the bees were often collected by explorers who visited the island in the early 20th century, and are now preserved in natural history museums. Their existence, however, could be evidence of something much bigger.
The presence of B. glacialis is "a possible sign of the unexpected Lost World in the High Arctic," according to Ivan Bolotov, the lead investigator of the research team that identified the species through genetic analysis.
While it seems implausible, at best, that any bee could survive in the arctic, Bolotov suggests that these bees have been evolving separately to their bee brethren, possibly as far back as 25,000 years ago. Bolotov and his team believe even when the world was covered in ice sheets, a small number of plants and animals lived.
"If this hypothesis is really true and the bee is endemic to the island, this pattern will be the the first reliable sign that confirms the existence of the Ice Lost World … the first known ancient evolutionary hotspot on an Arctic Ocean island," Bolotov says.
Overall, the findings suggest that the Arctic Ocean archipelagos could serve as a refuge for bees currently "on the brink of extinction due to climate warming."
You can share this story on social media: