Moon pits may be 'skylight' to underground lunar ice – but why is that important?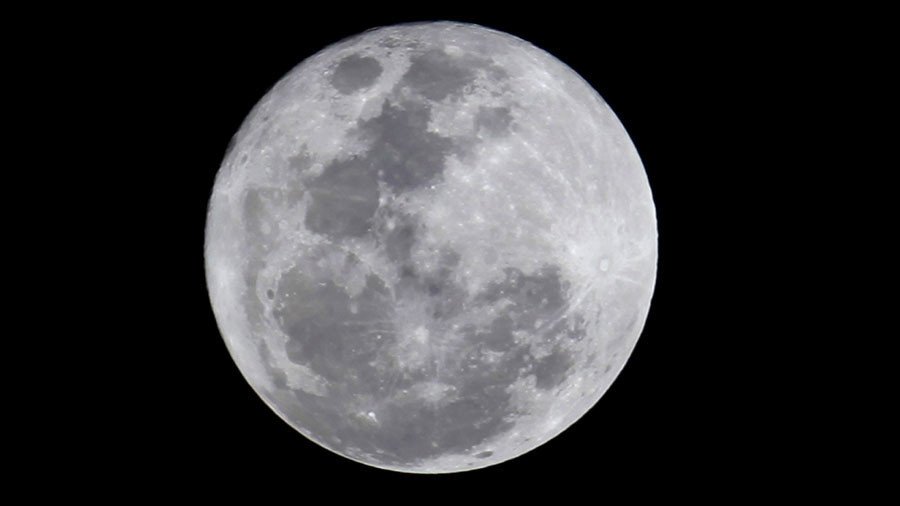 Newly discovered pits found inside a crater near the Moon's north pole could prove crucial to the creation of a human colony on the lunar surface, according to the latest research.
Scientists from the SETI Institute and the Mars Institute, both non-profit organizations researching the origins of life in the universe and on the planet Mars, are exploring the theory that the lunar pits are really entrances to an underground network of lava tubes. Inside, the team believes there could be large deposits of ice, which future explorers could one day mine instead of having to dig through the moon's surface.
"The highest resolution images do not allow the pits to be identified as lava tube skylights with 100 percent certainty, but we are looking at good candidates considering their size, shape, lighting conditions and geologic setting," Doctor Pascal Lee, planetary scientist at SETI, said of the recently released images.
During their research, scientists found that many of the pits are sited along a path of underground channels, known as 'sinuous rilles,' that cross the crater's floor – tunnels that are believed to have formed during ancient basaltic lava flows.
READ MORE: Frozen 'space sperm' survives trip to ISS to spawn healthy mice

It is hoped that the caverns could one day house bases many times bigger than some of the Earth's largest cities. In October, Japan's Aerospace Exploration Agency (JAXA) announced it had discovered a cavern stretching 50 kilometers beneath the Moon's surface.
As the Moon has no atmosphere and a weak magnetic field, the cavern, believed to have been created 3.5 billion years ago, could protect astronauts from the sun's radiation and harmful cosmic rays, Kyodo News reported at the time.
READ MORE: Huge moon cave could be suitable for astronauts' base – Japanese space agency
The Japanese agency consulted with scientists from GRAIL, a NASA project to collect data on the Moon's gravitational field, to determine whether the cavern was part of a larger system. According to scientists at Purdue University, the resultant study created the clearest picture of what the network of tunnels look like and how big they could be.
You can share this story on social media: