China demands Delta apology over nations list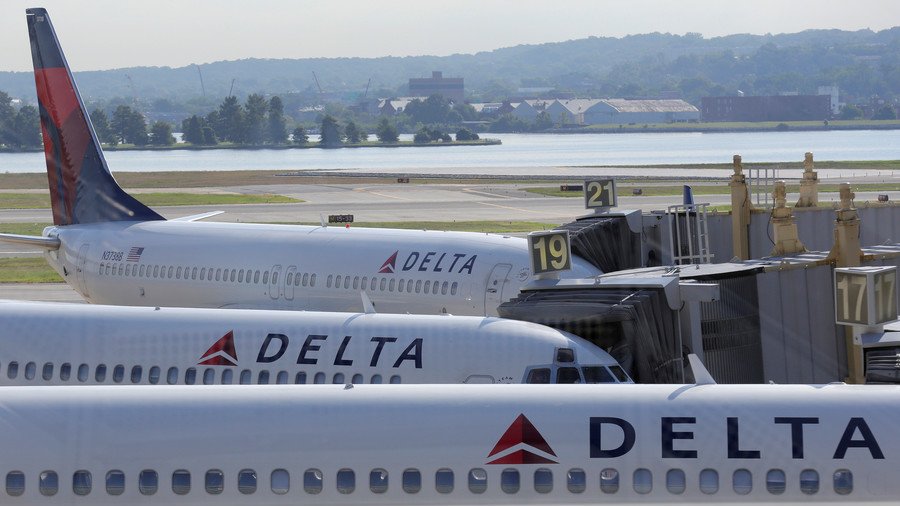 Delta Air Lines apologized for listing Taiwan and Tibet as countries on its website following demands from the Chinese Aviation Regulator for a public apology.
The airline stated that it made "an inadvertent error with no business or political intention," adding that it recognized the seriousness of the issue.
Taiwan and Tibet were listed as possible countries of origin for passengers wishing to submit a comment or complaint on the Delta Air Lines website. In a statement issued to Reuters, Friday, the company said steps have now been taken to resolve this and insisted it was fully committed to China and its Chinese customers
As of 12:00 GMT Taiwan remains an option in a pull down menu entitled 'Countries and Territories', however, Tibet has been removed.
Earlier the Civil Aviation Administration of China demanded an "immediate and public" apology from the US carrier along with an investigation into how the mistake happened.
The aviation authority also said it would require all foreign airlines operating routes to China to conduct comprehensive investigations of their websites, apps and customer-related information and "strictly comply with China's laws and regulations to prevent a similar thing from happening."
The move is part of a crackdown by Chinese authorities on foreign companies branding its territories as countries in their own right.
Marriott International's Chinese website was suspended for a week, Thursday, as a penalty for listing Tibet, Taiwan, Hong Kong and Macau as separate countries in a customer questionnaire.
The Shanghai Cyberspace Administration added that it was also shutting the Marriott's mobile phone application – a move apparently intended to disrupt bookings.
The company apologized for the error clarifying that it doesn't support anyone who subverts the sovereignty and territorial integrity of China.
"Marriott International respects and supports the sovereignty and territorial integrity of China. Unfortunately, twice this week, we had incidents that suggested the opposite," the company's President and CEO Arne Sorenson said in the statement.
The same regulator also accused fashion brand Zara and medical device maker Medtronic of listing Taiwan as a country on its respective websites and called for an apology.
Foreign Ministry Spokesman Lu Kang told a regular briefing, Friday, that Hong Kong, Macau, Taiwan and Tibet were all part of China.
"The companies that come to China should respect China's sovereignty and territorial integrity, abide by China's laws, and respect the feelings of the Chinese people. This is the minimum requirement of any company going to another country to carry out business and investment," he said.
Hong Kong and Macau are part of China but run largely autonomously. China gained control of Tibet in 1950 and is identified as an autonomous region within China.
Taiwan is China's most sensitive territorial issue. China's ruling Communist Party considers it a breakaway province and has vowed to retake it, by force if necessary.
READ MORE: 51st state? Taiwan accidentally prints Washington's airport inside own passports
You can share this story on social media: