Kim Jong-un boasts N. Korea can withstand a century of sanctions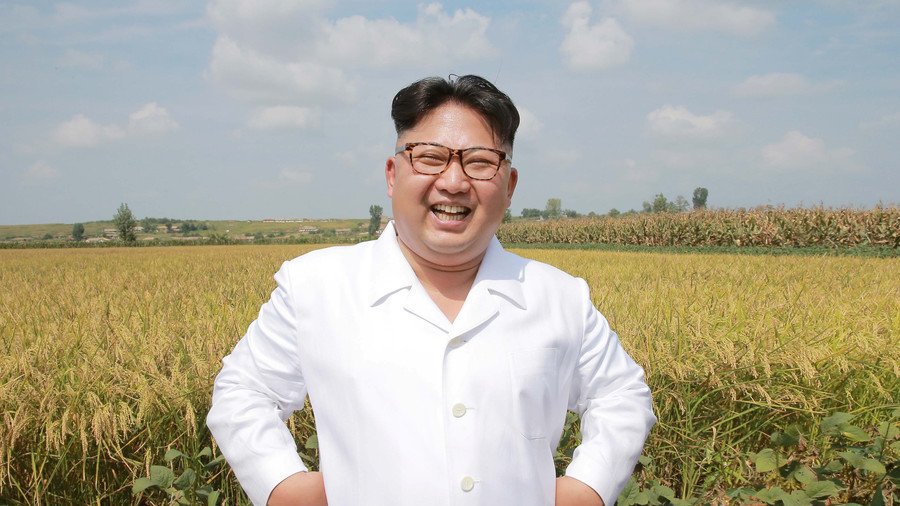 North Korean leader Kim Jong-un has said that Pyongyang has no insurmountable difficulties – be they a decade or a whole century of "enemies' sanctions."
The communist state's leader praised the country's technology and economy developments, vowing to withstand any difficulties, state-run KCNA agency reported.
"Thanks to the foundation of self-supporting national economy, scientific and technical forces trained with our own efforts and their clear heads, there are no difficulties insurmountable for us despite the enemies' sanctions of 10 years or for 100 years," he said, speaking at the State Academy of Sciences on Friday.
Pyongyang has recently held several missile tests, with the most recent Hwasong-15 launch having taken place in November. NK frequently boasts that its intercontinental ballistic missiles (ICBMs) are capable of hitting the entire US mainland.
The test launches were met with new rounds of UN Security Council sanctions (UNSC). These targeted remaining North Korean imports and exports, in addition to previous harsh economic restrictions, and were denounced by Pyongyang as an "act of war." Washington also introduced several rounds of unilateral punitive measures.
This year will mark 12 years since the UNSC started coming up with resolutions against North Korea. Back in 2006, the North conducted its first nuclear weapon test, and the UN responded with an arms embargo and a ban on imports of luxury goods to the country.
You can share this story on social media: