Ghoulish deep-sea fish wash up on Scottish beach (PHOTOS)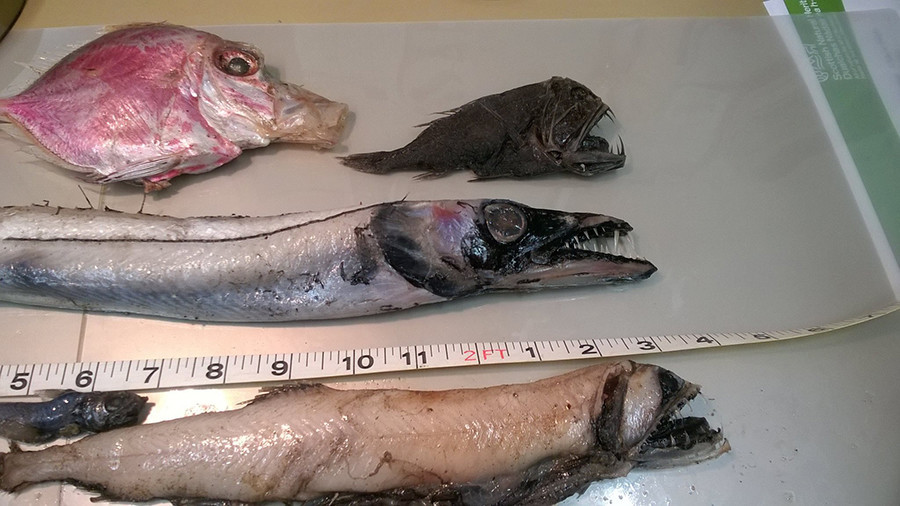 A number of ghoulish deep-sea fish have washed up on a Scottish beach. Judging by these pictures, they may well have come straight from the depths of hell.
READ MORE: Meet the Mariana snailfish, the deepest living fish in the oceans (PHOTO, VIDEO)
Walkers Jobrul Chamberlain and Bob Fitzpatrick found the monsters on St Cyrus beach in Aberdeenshire. They decided to take the specimens, which included a dragonfish, a viperfish and a fangtooth, to St Cyrus National Nature Reserve to be identified. Images of the different species were posted on the nature reserve's Facebook page Wednesday. They are the latest in a series of ghastly snaps posted to the platform in recent days.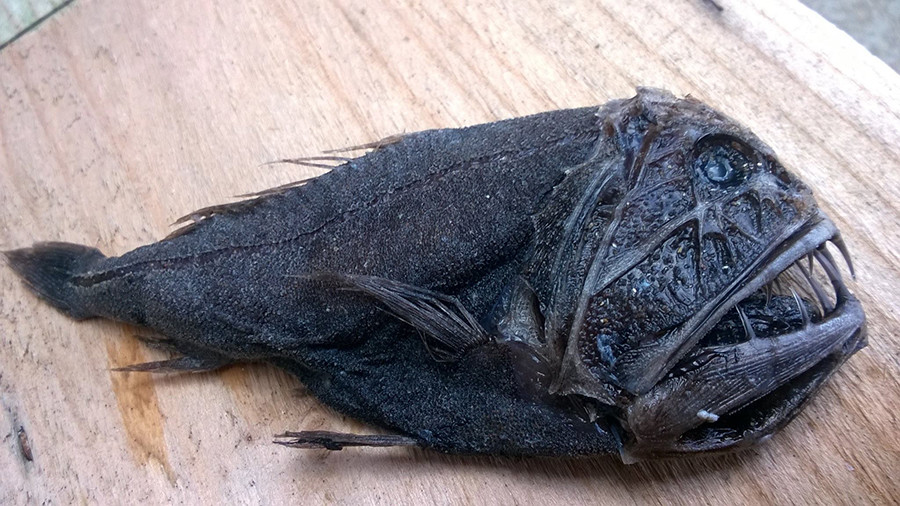 "This Dragon fish is a really fierce predator, it swims at its prey, skewering them on impact with its needle like teeth!" a spokesperson for the reserve wrote. "The first vertebrae ('backbone') of the fish, is specially adapted and acts as a shock absorber. To me it looks like it inspired the creature from the 'Alien' films, think back to the baby alien that burst from its victim's stomach."
Not much is known about the creatures. Many deep-sea fish have adapted to survive in an area known as the 'midnight zone' a depth ranging from 1,000-4,000 meters where no sunlight can penetrate and is completely unaffected by ocean currents and storms. Human exploration of these depths is also very limited.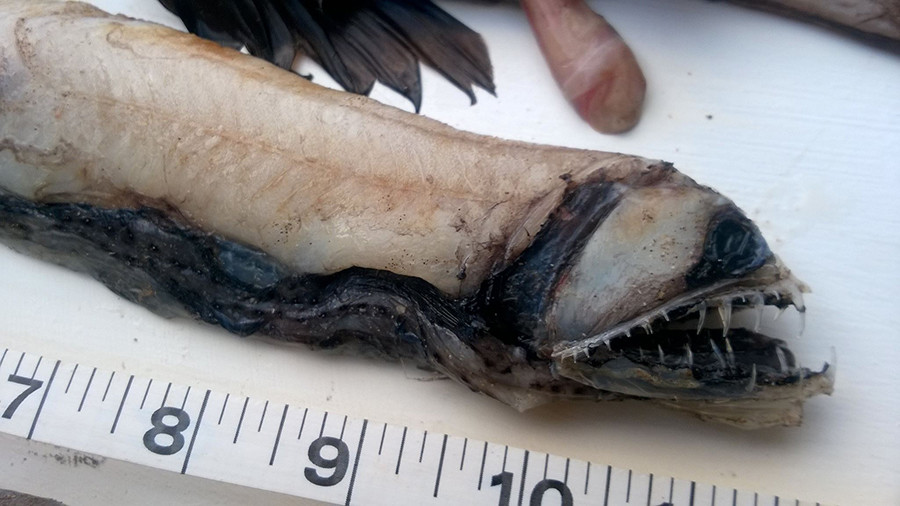 Some fish that live at these depths create their own light using specialized organs known as photophores. "The viper fish has a photophore on the end of a dorsal spine. It waves this around in the darkness like a fishing rod close to its jaws to lure unsuspecting fish to their deaths!" the post read.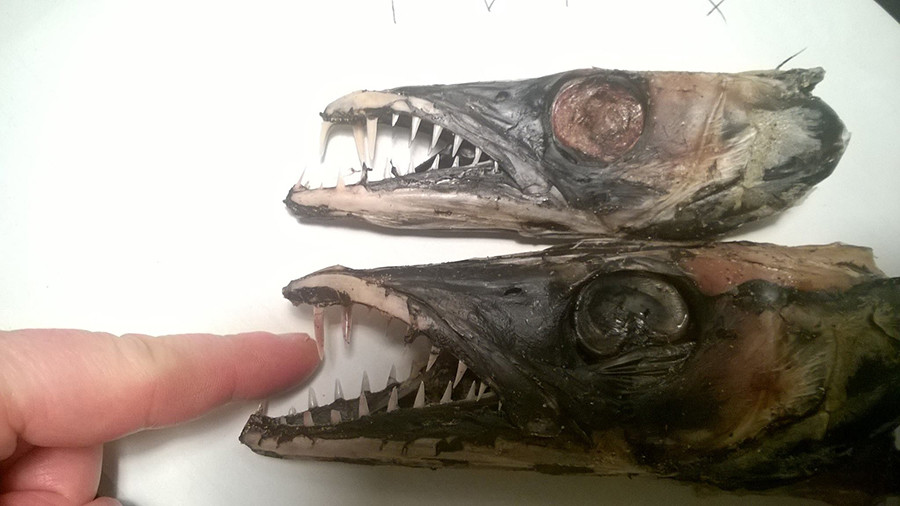 On Tuesday, the reserve posted other stunning images of a Black Scabbard and viperfish that had also been discovered on the same beach by a deep-sea researcher.
You can share this story on social media: