New York sues oil giants to fund climate change defenses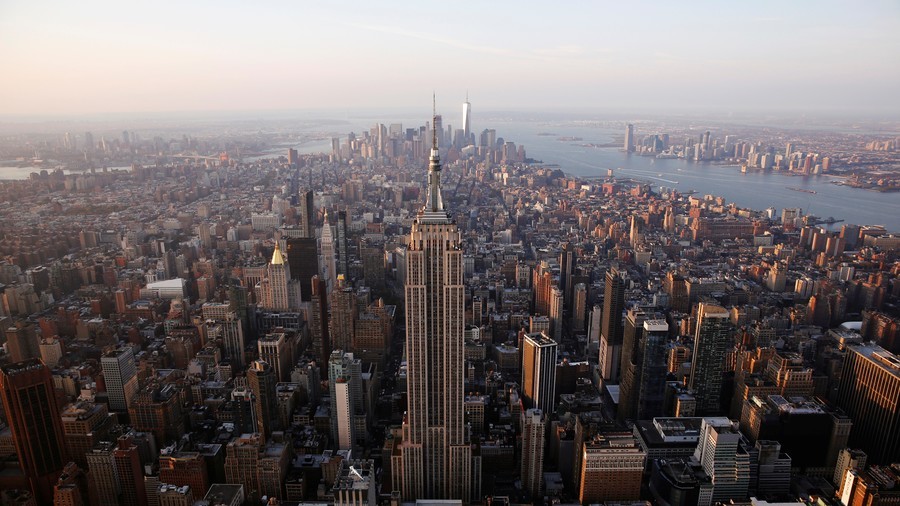 Plans by the City of New York to sue and divest $5 billion worth of pension funds from oil companies accused of harming the environment have been heralded as a major step by environmentalists.
New York City Mayor Bill de Blasio announced on Wednesday that trustees of the city's $191 billion pension fund are devising ways to divest billions of dollars held in securities from more than 190 companies. The funds are expected to be diverted elsewhere within five years.
A lawsuit for damages over climate change has also been filed against BP, Chevron, ConocoPhillips, Exxon Mobil, and Royal Dutch Shell. The city is seeking to mitigate the financial outlay of environmental protection initiatives, such as coastal defences, sewer networks, as well as health campaigns.
Last year, the New York City Department of Environmental Protection stated that $400 million will be poured into resiliency upgrades to the area's sea level and storm surge management.
A number of environmental organizations have come out in support of the city's actions.
The Union of Concerned Scientists (UCS), a US environmental advocacy group, said the lawsuit could go some way towards covering the costs of protecting New York residents against climate change.
"The era of fossil fuel industry profiteering from climate deception with impunity is finally ending," said Peter Frumhoff, UCS director of science and policy.
"The costs to address climate damages and prepare for future impacts are enormous and growing. Taxpayers and impacted communities are right to demand that major fossil fuel companies, which have knowingly made the situation worse, pay their fair share."
Climate change movement, 350.org, a collective which promotes cutting carbon emissions, praised the decision, adding that the storm surge caused by Hurricane Sandy in 2012 showed the risk New Yorkers face.
Michael Johnson, a member of 350.org and the New York Communities for Change, said it is important for authorities to act.
"When Sandy came, I lost everything, so I am so proud that my city will stop financing climate destruction by divesting from oil and gas corporations," he said. "This is the type of bold action urgently needed to fight the accelerating climate crisis."
At the announcement on Wednesday, Bill de Blasio declared that New York City is "standing up for future generations."
"At the same time, we're bringing the fight against climate change straight to the fossil fuel companies that knew about its effects and intentionally misled the public to protect their profits. As climate change continues to worsen, it's up to the fossil fuel companies, whose greed put us in this position, to shoulder the cost of making New York safer and more resilient."
Exxon Mobil's Vice President of Public and Government Affairs, Suzanne McCarron said lawsuits such as the one filed by New York City do not address climate change.
"ExxonMobil welcomes any well-meaning and good faith attempt to address the risks of climate change. Reducing greenhouse gas emissions is a global issue and requires global participation and actions. Lawsuits of this kind – filed by trial attorneys against an industry that provides products we all rely upon to power the economy and enable our domestic life – simply do not do that," she said.

You can share this story on social media: