Russian man in armored vehicle crashes into store window before stealing wine (VIDEO, PHOTOS)
A drunken man in northwest Russia stole an armored vehicle and crashed it into a shop window, wrecking a nearby car. The man reportedly then stole a bottle of wine from the store.
The incident took place on Wednesday in the town of Apatity, which is inside the Arctic Circle, traffic police told Russian news agencies. The man, who is in his late 20s, allegedly stole an armored personnel carrier (APC) from a local military school for a drive around the town.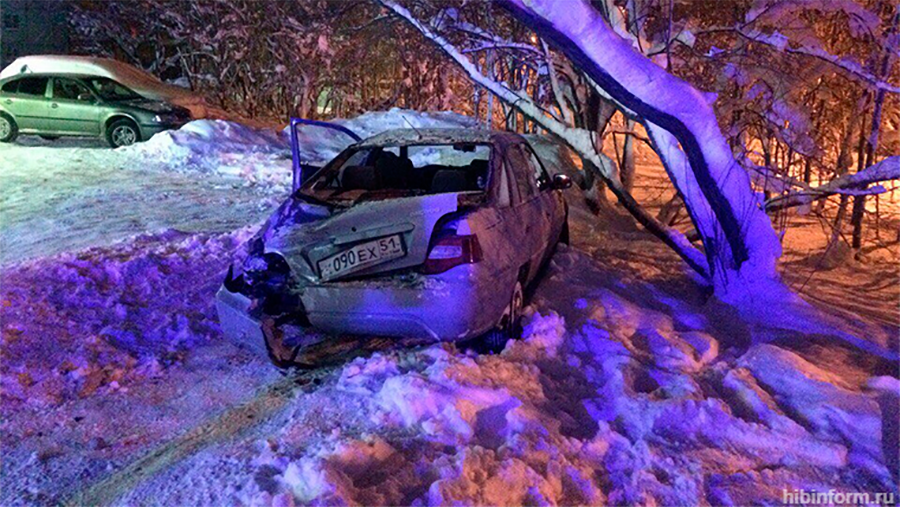 Soon the adventure was over, however, and the 'tankman' smashed into a store window, destroying a car parked nearby. After the crash, the inebriated suspect emerged from the APC and headed to the store, where he reportedly stole a bottle of alcohol. Officers arrested him carrying the drink, local news portal Hibinform reported.
The vehicle belonged to a military school within DOSAAF, a government-backed organization with a decades-old history, which encourages Russians to learn technical and military-related skills, TASS cited local traffic police as saying. The APC used by the man didn't contain any weapons or equipment.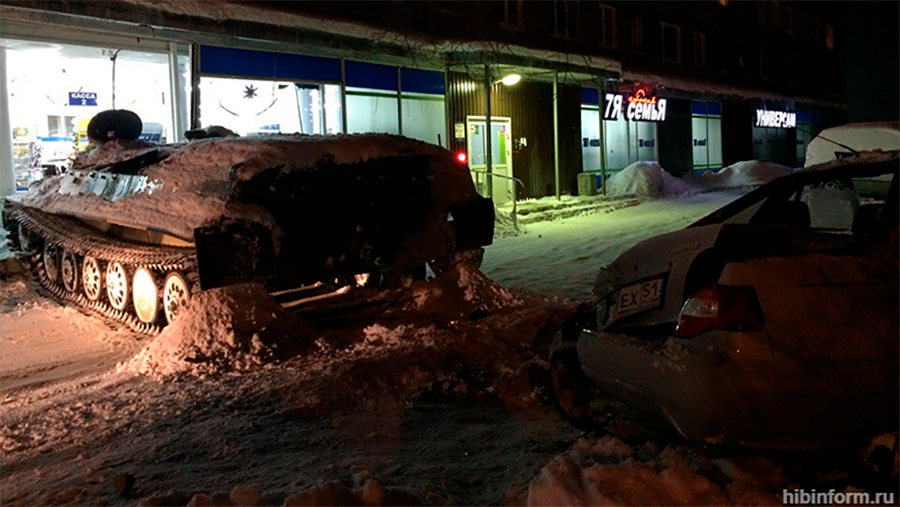 It later emerged that it was not the first time the suspect had allegedly stolen a heavy vehicle. Earlier in January, he took a Kamaz truck from a facility of a local branch of the Russian Academy of Sciences, media said.
You can share this story on social media: