War on the clans: 170 Mafiosi arrested in raids across Italy & Germany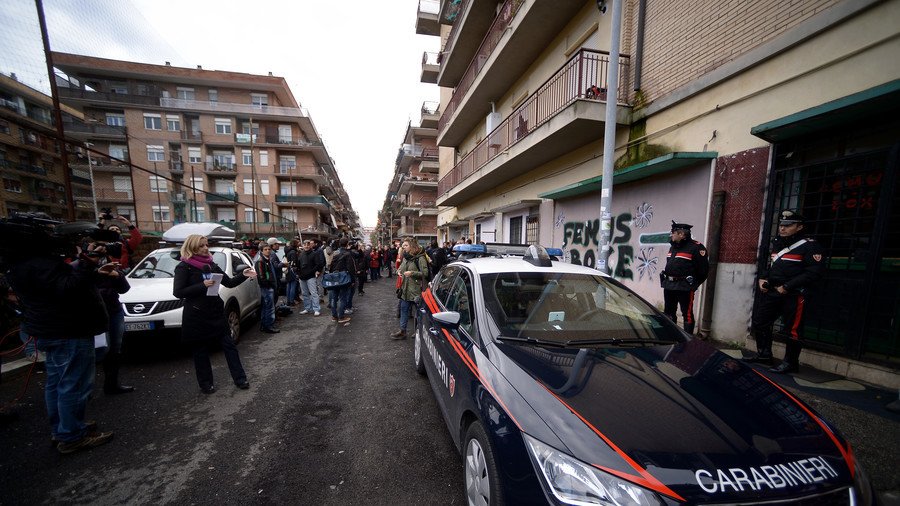 Around 170 suspected mobsters and public officials, including a head of a province, have been arrested in an anti-mafia operation across Germany and Italy which also seized around €50 million ($59.79 million) in assets.
The operation resulted from a probe by Italy's District Anti-Mafia Directorate (DDA) targeting the Farao and Marincola families of the 'Ndrangheta crime group, the German and Italian authorities announced on Tuesday. The clans had allegedly been using their political influence and intimidation to muscle in on all aspects of the local businesses, as well as to launder money.
Among those detained was Nicodemo Parrilla, the mayor of Ciro Marina and president of the province of Crotone in Calabria, southern Italy, who was arrested for mafia association. Parrilla, who was elected into office last year, is accused of representing the gangs' interests in the local government.
The mafia clans established a stranglehold on the Crotone economy, controlling everything, including food, wine, forestry, garbage collection, funeral services, and even a refugee shelter. Two other mayors, Michele Laurenzano and Angelo Donnici, were also arrested, along with 10 local administrators.
Around a dozen arrests were also made in Germany, where the suspects are accused of forcing Italian restaurateurs to buy their wine, cheese, pizza dough, and other products. Forcing businesspeople to buy from the mafia is a more low-key way of running a protection racket, as it is harder to prove extortion when payments look like ordinary business transactions on paper.
Altogether 169 people were arrested across the Calabria, Emilia Romagna, Veneto, and Lombardy regions of Italy, as well as the states of Baden-Württemberg, Bavaria, Hesse, and North Rhine-Westphalia in Germany. The charges range from attempted murder to extortion and money laundering. At the time of the arrests, the gangs were allegedly planning to branch out to Switzerland.
The 'Ndrangheta in Germany entered the spotlight in August 2007, when six men from Calabria aged between 16 and 38 were gunned down in a hail of bullets outside an Italian restaurant in Duisburg, the culmination of a vicious feud between two clans.
The Calabrian 'Ndrangheta has surpassed the Cosa Nostra in Sicily as Italy's top organized crime group. European tastes switched from heroin to cocaine in the 1990s, breaking the Sicilian mob's monopoly and allowing the Calabrians to become major players in the European cocaine market, importing directly from South America. Unlike the Sicilian Mafia or the Camorra based in Naples, 'Ndrangheta crime families are actual families, bound by blood or marriage, so the number of informers is very low.
You can share this story on social media: