'Cosa Nostra still here': Mafia don assassinated while biking in Sicily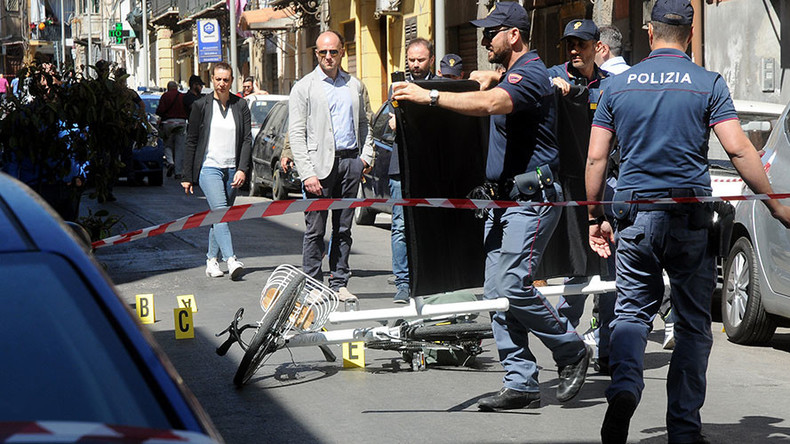 Legendary crime kingpin, Guiseppe Dainotti, who was released from prison last year, was shot dead in broad daylight in a Palermo street by two killers, according to Italian police.
"When some people claim the mafia no longer exists or has been destroyed, something always happens to confirm it is still there," said Palermo prosecutor Francesco Lo Voi in a statement to the media. "When necessary, it shoots again, in a clear and symbolic way."
Photographs circulated on Monday showed a blood-splattered white bicycle lying on the ground, following what police said was the first mafia don slaying in Sicily for three years.
"I heard two shots, it was 07:50. My children had just left for school. It sounded like fireworks, they let them off at all hours around here," said an eyewitness, as cited by the Repubblica newspaper. "I looked out and I saw a man on the ground losing blood from his head. There was no one else around. Once I realized it was a murder, I was petrified."
Dainotti, 67, was released after spending over two decades in jail for murder – with police officers among his victims – drug trafficking and robbery.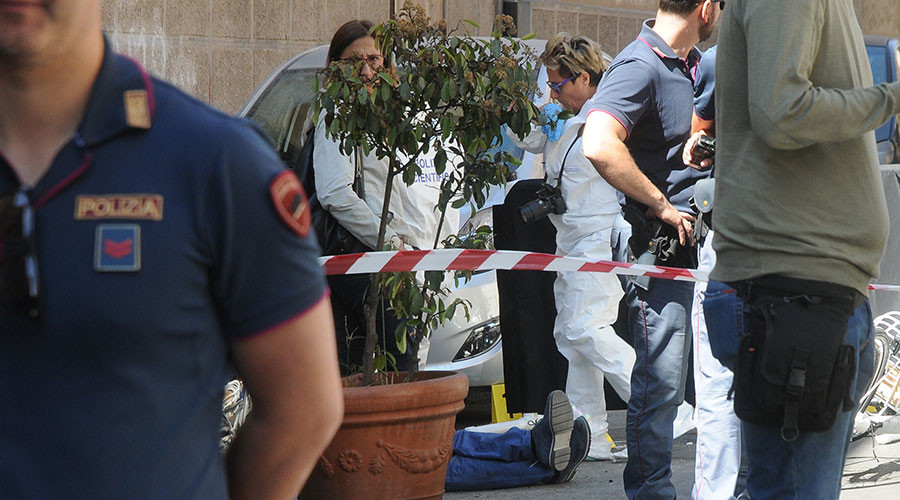 Italian media reported that Dainotti was a "dead man walking," after a rival ordered his killing in 2014.
Following a maxi-trial that indicted hundreds of mafia members in the early 1990s, the power of the Cosa Nostra has waned in favor of the Napoli-based Gomorrah and other mainland gangs. However, Palermo police commissioner Renato Cortese warned earlier this month of a possible revival, spurred by the mass release of mobsters who had served their jail terms.
"There is always the fear that if Cosa Nostra can find a rational head that can bring together the disparate souls, it could become as dangerous as it used to be," Cortese warned.